Spirig wins the Kitzbühel World Series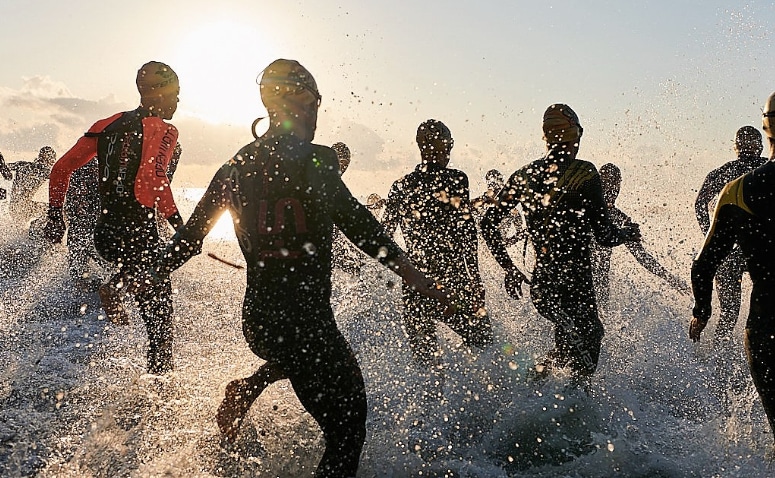 The fourth round of the ITU Triathlon World Series has been held in the Austrian town of Kitzbühel. The event had a total participation of 39 triathletes. On a day marked by a very technical circuit, the victory went to Nicola Spirig. The Swiss has been accompanied on the podium by Lisa Norden, who on her return to competition after a prolonged injury has obtained the silver medal. For his part, Andrea Hewitt has achieved third place and thus rises to the top of the ITU ranking.
The first to complete the two laps of 1.5 km of swimming around Lake Schwarzsee were Jessica Harrison of France and Sarah Groff of the United States, both taking the lead positions at the start of T1. Along with them, a leading squad made up of 15 triathletes has been alternating positions during the 43.8 km of cycling route.
Behind a second chasing group formed by Raw, Abraham, Morrison and Ackermann has been losing time with respect to the leading pack, and entering the fourth lap of the cycling circuit they were 1 minute 30 seconds away.
After them, a second block of about 14 triathletes struggled to reduce the disadvantage of 2 minutes 14 seconds. This group has been made up of Zuriñe Rodríguez, Gwen Jorgensen, Ashleigh Gentle and Carole Peon, among others. At the end of the fifth of the six cycling laps, the two pursuing platoons have merged into a single block, although the difference with the leading group has continued to increase, even reaching a 3-minute disadvantage.
At the start of T2 Hewitt and Spirig occupied the top positions, with the rest of the peloton leading behind. After them, more than 1 minute and 30 seconds, the pursuing block arrived at T2. Given this disadvantage, everything suggested that the podium would be decided by the group at the head of the contest. In the middle of the 10 km run, the leading group consisted of only six triathletes: Spirig, Norden, Harrison, Hewitt, Riveros Díaz and Groff.
In the last lap of the running segment, first Groff and then Harrison were relegated from the top positions, with only four triathletes left in the fight for the podium. In the final meters, Spirig and Norden contested the gold medal in a final sprint, with the Swiss finally taking the victory. While Hewitt reached bronze, also after a disputed final sprint with the Chilean Riveros Díaz. While the only Spanish in the fray, Zuriñe Rodríguez entered the 25th position.
Female elite classification:
1 Nicola Spirig SUI 02: 05: 37
2 Lisa Norden SUE 02: 05: 40
3 Andrea Hewitt NZL 02: 05: 43
4. Barbara Riveros Diaz CHI 02:05:45
5 Jessica Harrison FRA 02: 05: 57
---
25. Zuriñe Rodríguez ESP 02:11:20
More results at: www.triathlon.org/results/results/2012_itu_world_triathlon_kitzbuehel/7755
FETRI