SportCenter La Estanca, the new proposal for triathlon Campus
This sports complex has excellent facilities to stay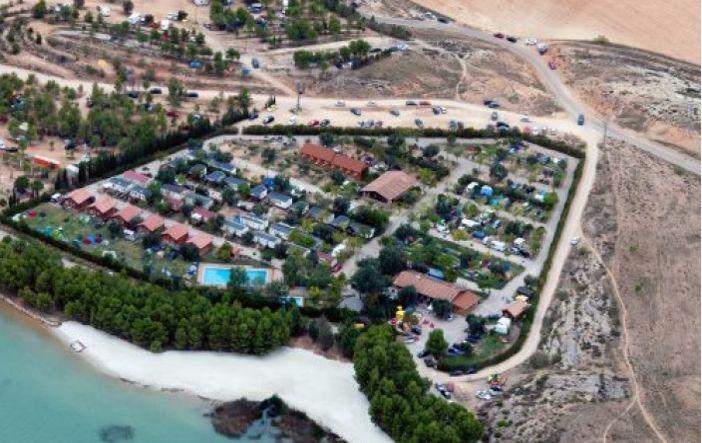 SportCenter LA ESTANCA It is presented as a perfect destination for triathlon practitioners with everything you need for swimming, cycling or running workouts in one location.
An ideal place for a CAMPUS or concentration of triathlon teams.
Where is SportCenter LA ESTANCA located?
In the northern part of the province of Teruel is Alcaniz. With around 17.000 inhabitants, it has a wide range of hotels and services.
A city with a great historical heritage it is also a excellent location for training or triathlon competitions.
This town has many km of lovely roads that unite the beautiful Bajo Aragonese localities, lagoons where you can train in open water (as well as an indoor pool)
There are also areas to do BTT routes with more than 100 km marked or to train the foot race with a sector of 8 km in the own SportCenter LA ESTANCA, or in the athletics tracks of the town.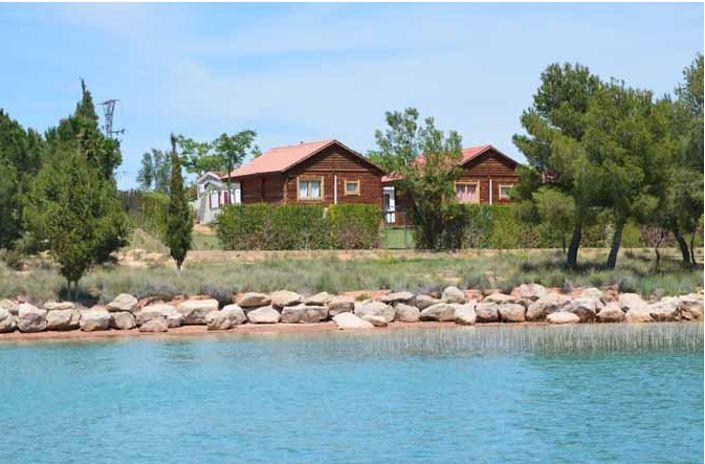 What type of accommodation does SportCenter LA ESTANCA offer?
This sports complex has some excellent facilities to stay being able to choose between Cabins of wood, Bungalows, Hostel or in Plots where to camp or stay in a caravan.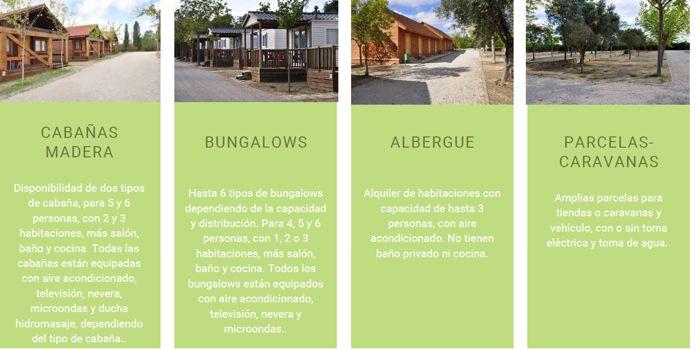 Where to eat?
SportCenter La Estanca has restoration area, being able to stay with full board from only 39 euros / day.
Its restaurant - cafeteria offers special menus for groups, daily menus and a cafeteria area in the bar or on its decorated outdoor terrace, also having a 24-hour vending machine.
And what does SportCenter La Estanca offer the triathlete?
In this sports complex you can train the 3 disciplines in one place, in addition to enjoying a natural environment away from the noise of the big city.
Swimming Sector: 2 km marked open water circuit and summer pool
Bike MTB sector with 100 km marked + Vía Verde 133 km
Road Bike sector 200 km tracked
Cleaning station And maintenance.
possibility of bike rental and repair area.
Sector Run 8 km watertight lap with partial 500m
Run Trail Sector 2 routes compatible with BTT- marked
Multipurpose Classroom with transition zone lockers
Multipurpose classroom for Technification or Campus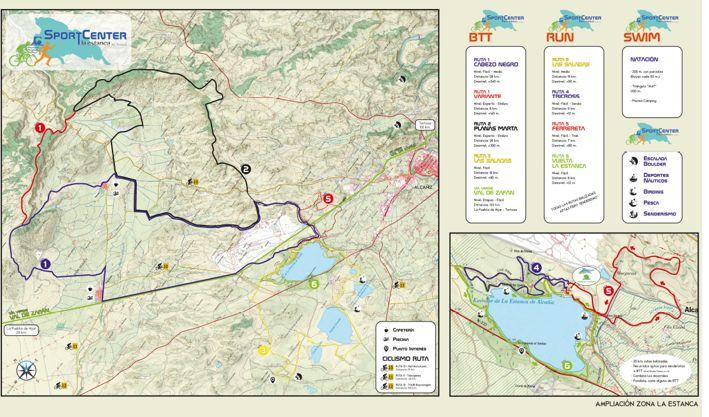 How to contact?
The management of the center offers half rates for clubs or triathlon campus that want to stay, for this you can contact sportcenterlaestanca@gmail.com or by phone at 670466684