Sweden appeals to the TAS for gold to be for Norden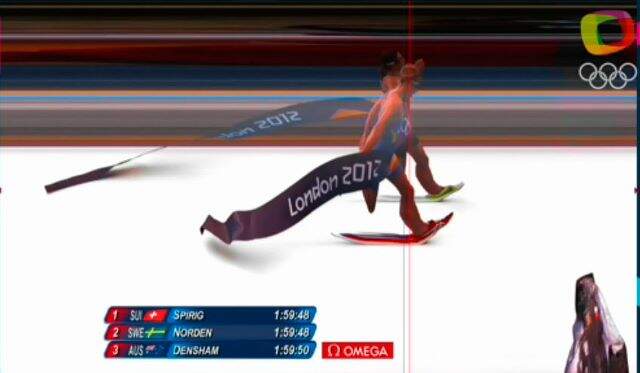 The Swedish Olympic Committee and the country's Triathlon Federation have appealed to the Court of Arbitration for Sport (CAS) to try to change the silver medal that triathlete Lisa Norden won in the test last Saturday held in Hyde Park for the gold one, since he considers it unfair that the "photo-finish" gave the Swiss Nicola Spirig as Olympic champion.
The TAS has announced, through a statement, that a hearing will be held this Friday and that the final decision will be reported on Saturday morning. The Swedish Olympic Committee, the Federation, the International Olympic Committee and the organizers of the Games will be part of that meeting. Last Saturday, the Swiss Nicola Spirig beat the Swedish Lisa Norden after crossing the finish line with the same time (1:59:48). However, after a few minutes of suspense, the "photo-finish" gave the Swiss the winner.
After that, the Swedish representative was ironic about the decision to award her the money. "I must not look good in the photos," she commented indignantly. It is not the first time that Norden has run out of victory over the same finish line. In the 2009 World Series in Madrid, New Zealand's Andrea Hewwit won by just 0,02 seconds.
AS