Superhalfs: the new "Major" half marathon circuit
In 2020 starts the Majors of the half marathons, with a medal for those who complete all in 3 years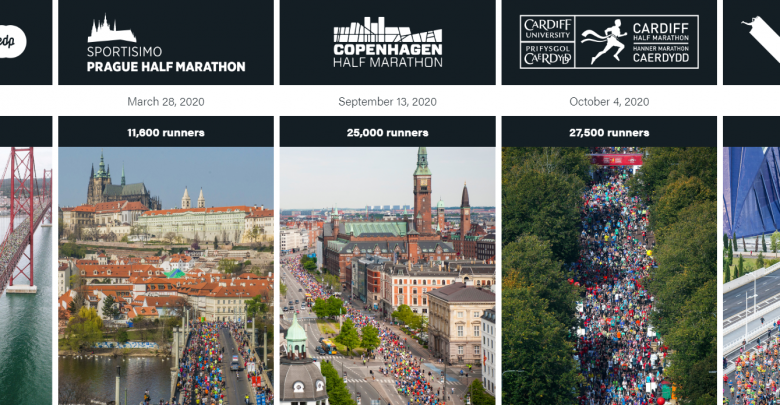 Everyone already knows the "Mayors" of the marathons, a world circuit where the best and most massive marathons are located.
In it is the marathon of Tokyo, Boston, London, Berlin, Chicago and New York
Well, for the 2020 a new "Majors" circuit called Superhalf but this time about the half marathon distance, Where is he Half marathon of Valencia.
The competition calendar is as follows
Lisbon Half Marathon 22 March, 2020
www.maratonaclubedeportugal.com/edp-lisbon-half-marathon/?lang=en
Prague Half Marathon 28 March, 2020
www.runczech.com/en/events/sportisimo-prague-half-marathon-2020/index.shtml
Copenhagen Half Marathon 13 September, 2020
Cardiff Half Marathon 4 October, 2020
www.cardiffhalfmarathon.co.uk/
Valencia Half Marathon 25 October, 2020
www.valenciaciudaddelrunning.com/en/half/half-marathon/
This new circuit was created at the last European Running Business Conference that was held in Prague, Czech Republic, starting at the 2020 and which will deliver a special medal to those who complete all tests in a period of 3 years.
It is expected to reach more than 100.000 participants
All circuit tests except Cardiff (Silver) have the IAFF Gold seal, so they are the best quality tests and chosen by thousands of runners to compete.
All this guarantees the influx of the public to the circuit