The Pálmaces Triathlon is suspended
The XXVII edition of the Pálmaces Triathlon is postponed to 2021.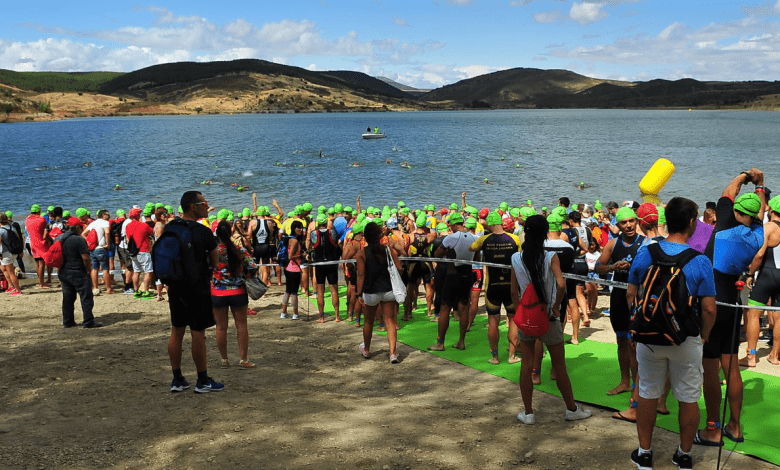 One of the "iconic tests of the Spanish summer", the Pálmaces triathlon, has decided to suspend the test that was planned to hold this 2020, although a date had not yet been defined. and postpone it to 2021
On his social networks he has published a statement:
PALMACES TRIATHLON 2020: SUSPENDED
"By these dates we should be looking forward to the inscriptions, those that year after year you have come without fail.
But this year, as you know, we have not confirmed any date, since we were waiting to know something for sure about the celebration of the test.
And unfortunately we have to say that the XXVII edition of the Pálmaces Triathlon is postponed to 2021. It hurts us, for you and for us, because we are all part of this triathlon.
We know that many of you were waiting for this edition and we find it hard to give it up, but we have decided that this was going to be the best and most sensible solution.
We are sorry if there were people waiting for news before, but we wanted to assess all the possibilities and, when news was given, it should be as appropriate and safe as possible.
We also hope you understand the decision, it has not been easy; largely because we know that we will not be able to welcome you with open arms on the last Saturday of July like so many other years…
We are looking forward to getting down to work so that next year you can enjoy our triathlon again, and we will enjoy your enthusiasm, excitement, nerves, company, laughter, improvement, effort…
We hope that you are all well, and that this situation we are experiencing passes as soon as possible.
See you soon triatlet @ s. Much encouragement!!"