Sylvain Sudrie arrives in Valencia in the last phase of her training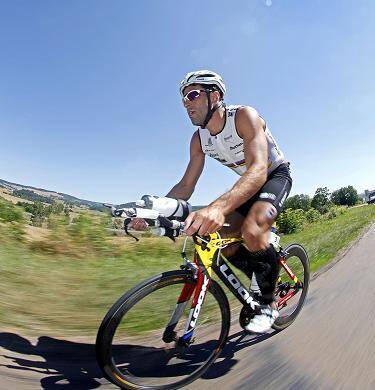 The Frenchman faces the last 10 days of preparation in the Valencian capital "to know the circuits"
The French triathlete Sylvain Sudrie, 2012 Long Distance Triathlon World Champion, will start the 2012 season with his participation in Valencia LD on March 4.
With 10 days to go for this first big event of the year, he talks about his preparation and his expectations:
How are you preparing for Valencia LD?
I feel pretty good. I have worked hard, although I still have a knee problem that has not allowed me to train on foot as I wanted.
What do you expect from the competition?
Valencia LD will allow me to finish my winter preparation and put an end to a period of high volume. It will be the ideal test for the rest of the season. Also, I am very happy to be able to train in Valencia the week before, as I am convinced that it is a perfect destination to optimize my fitness.
Have you been able to see the circuits?
Honestly, not yet. But with my stay in the city I will have plenty of time to get to know them, so I am not worried. Anyway, I already know that it will be a very fast race and that there is a stage on the Formula 1 street circuit!
Do you have your pool of favorites to victory?
Miquel Blanchart, Mikel Elgezabal, Raúl Amatriain, Hervé Faure… it is very difficult to have a favorite, especially at this time of year.
Finally, there are many athletes who make their debut in the middle distance in Valencia LD, what advice would you give them?
It is very important that they control their speed at all times and eat correctly throughout the test. If possible, I recommend exploring the circuit before competing.