Tamara Gómez Bronce in the Sprint Triathlon European Championship
This weekend the European Sprint Distance Triathlon Championship is being held in Kazan (Russia)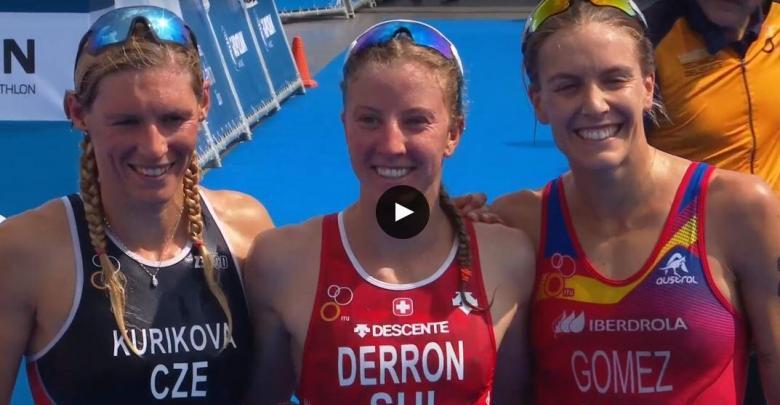 The Spanish triathlete Tamara Gómez has won the bronze medal in the European Sprint Triathlon Championship .
Victory has been for Switzerland Julie Derron with a time of 58:50, the silver for the Czech Petra Kurikzova qwhich has reached 21 seconds and the bronze for Tamara Gómez who finished the test 34 seconds behind the winner.
This weekend is being played in Win (Russia) the European Sprint Distance Triathlon Championship where we have the presence of four spanish
The Spanish expedition is headed by a Tamara Gómez where he has returned to international competition with a great third place, after his long period of injuries that he has suffered since 2016, in the run-up to the Rio Olympics, which he had to resign.
Today has proven to be at a good level after its exhibition on foot in the past Spanish Sprint Triathlon Championship of Roquetas de Mar that led her to victory
He has also participated in the test Xisca Tous, current Champion of Spain 2018 (Olympic distance) and Runner-up of Spain 2019 (sprint distance) finishing in the 12ª position
In the men's category double British to sprint. Jordi García eighth
In the men's category, the victory has been disputed in a tight sprint among the British Gordon Benson y Samuel Dickinson, distributing gold and silver respectively with a time of 54: 02. The third classified has been the Azerbaijani Rostislav Pevtsov to 33 seconds. The Spanish Jordi García it has been eighth
Complete results ( Soon)