Triathlon News
Tamara Gómez is tested this Saturday in Cuenca with an eye on the European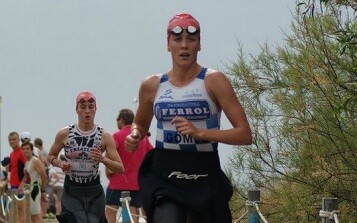 Triathlon members Ferrol and Miriam Casillas will check their status in the Triathlon of Cuenca on Saturday prior to the European Championship sub-23 that the September 2 will take place in Águilas, Murcia.
The triathlete from Elche, Tamara Gómez, arrives in Cuenca after finishing among the ten best triathletes in the competition held in July at the emblematic Alpe d'Huez. For her part, the pacense Miriam Casillas goes to the birthplace of her maternal family as the current winner of the test
in 2011.
The Triathlon of Cuenca will be held this Saturday from the 15.30 hours on Olympic distance - 1.500 swimming meters, 40 km of cycling and 10 km of running on foot - with the particularity that it will not be allowed to go to other competitors' wheel as it is it is about a triathlon without drafting, something towards which the triathletes of the Ferrolan club do not focus their preparation.