Triathlon News
"Veni, vidi, vici" Taylor Knibb the heiress of Gwen Jorgensen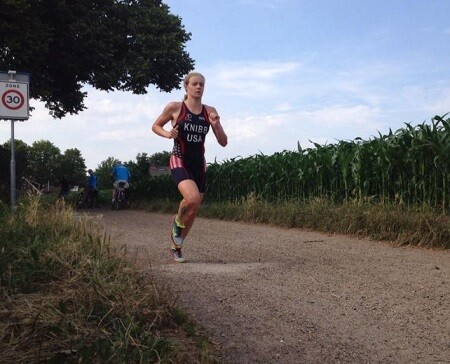 We have been following the very young American triathlete for several months Taylor Knibb, who in auguramos a great future and we are convinced that it will be a worthy heiress of his compatriot Gwen Jorgensen.
Taylor was born in 1998, so this is his first season as a junior, although last year he was a cadet and competed in several competitions in the junior category: 4ª in the Cto. North American, 3ª in the Cto. of Junior USA and 3ª in the Cto. American. He closed his 2014 season with a sensational 9ª position in the Junior World Championship in Edmonton (Canada) ... remember that with only 16 years and still in cadet category.
In this 2015 they have reached their first international victories in ITU competitions. The past 1 of May won in the Cto. Junior American played in Monterrey (Mexico) dominating the race from start to finish, came out in the first positions after swimming ... and went alone by bike, arriving at the T2 with 2min on the other competitors with the race in your pocket, although he did not relax on foot and marked the 2º best partial of all the competitors.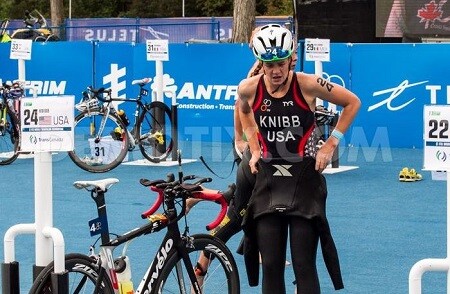 Yesterday, Saturday, 4 of July, Independence Day of the USA, the young Knibb "landed" in Europe, in the Holten Junior Cup (Netherlands). Her competition can be summed up in three words "Wine, saw and beat", as she did a few months ago in Monterrey, she came out in the top positions of the swim and after the T1 ... the rest of the competitors did not see her again until the finish line. His victory was forged escaping alone by bike (where he made the best partial) and finishing with the 2º time in the race on foot.
Author: Juan José Martí Navio @jjnavio
Photos: www.usatriathlon.org @TriathlonHolten