Teruel celebrates the VII Triathlon 'City of Teruel'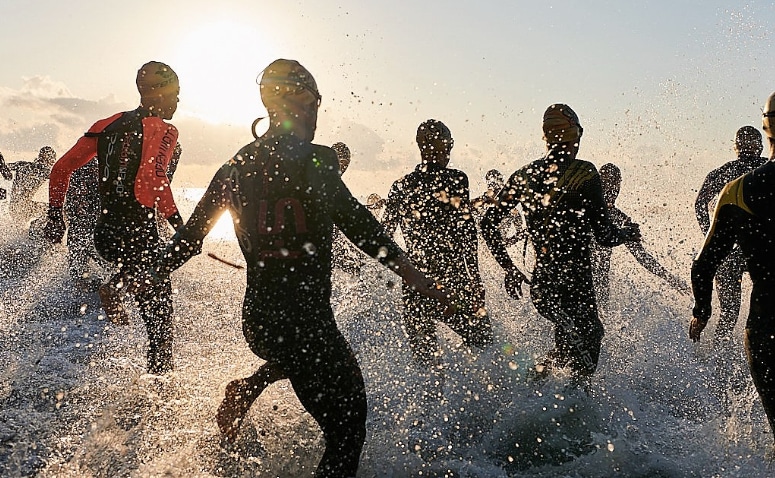 The capital of Teruel will host this Saturday, August 6, the VII Triathlon Ciudad de Teruel-Campeonato de Aragón in which 200 athletes will participate. Despite the fact that the number of registrations is maintained compared to previous years, the most outstanding athletes will be from Aragon, since the crisis has left this test without cash prizes. The test will begin at 17.00:6 p.m. on the afternoon of Saturday, August XNUMX, in the Pantano del Arquillo de San Blas.
Thus, the president of the Aragonese Triathlon Federation, Rodrigo Gómez, has indicated that "the negative news" this year is that, due to the economic crisis and budget cuts, "there will be no cash prizes", although products will be distributed of Aragonese quality among the winners. According to Gómez, this leads to "the quality of the participants falling" since, on previous occasions "we have had the best Spanish triathletes", while in this edition "the quantity is maintained, but the quality has been diminished" .
Even so, Rodrigo Gómez has pointed out that "we will have the best Aragonese triathletes". Among the favorites to win the event, Gómez has named Juan Millán from Zaragoza's 'Stadium Casablanca' and Vanesa Pascual, from Turia Extreme.
Regarding the test, José Antonio Valero, from the Turia Extreme Club that is in charge of the organization, explained that it is "a so-called sprint triathlon" and will consist of 750 meters of swimming in the Arquillo de San Blas reservoir, 20 kilometers by bicycle from that place to the San Fernando sports center in the city and another 5 kilometer race on foot, in a circuit through the interior and exterior of the Parque de los Fueros.
In addition, Valero has highlighted that the championship is attractive since "it is not the typical test in which you are going around the same circuit, but there is a very nice and very fast route"; something that "triathletes appreciate",
From the Teruel City Council, the Councilor for Sports, Javier Domingo, and the Deputy Mayor, Jesús Fuertes, have encouraged the people of Teruel to go out on Saturday to "support" the triathletes, a sports discipline that "is going to more" in the city.
Source: europapress