Thomas Hellriegel and Rachel Joyce won the second edition of the TriStar111 Estonia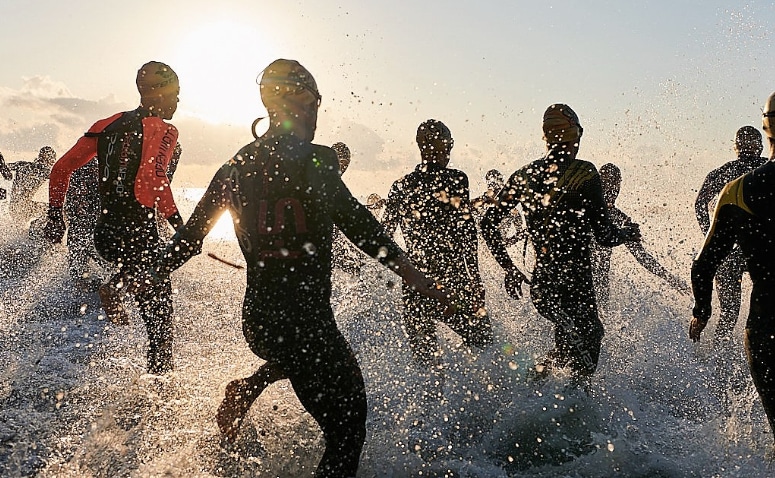 Thomas Hellriegel y Rachel Joyce They have achieved victory in the TriStar111 Estonia, succeeding Philip Graves and Desiree Ficker in this second edition.
The 111 kilometer TriStar Estonia competition took place in Pühajärve, Estonia. German veteran Thomas Hellriegel reached first position after 3 hours, 12 minutes and 53 seconds. Surprisingly, the second position went to the Irishman Bryan McCrystal, a newcomer to the world of triathlon with only 3 years of experience. The local Kirill Kochegarov, winner of the Ironman Florida, was third (3:14:02).
Thomas Hellriegel has won the TriStar111 Estonia at 40 years of age: "I had a hard time especially the whole run segment, with very undulating terrain. When I saw that Second could not catch me, I slowed down and relaxed until the finish line. I am very satisfied with this result in this beautiful triathlon".

The Estonian Kirill Kochegarov commented that "I felt really tired during the competition, the first two laps on the bike I did well, but the last one was very hard, my strength failed me".
"It has been the second edition of TriStar Estonia in Pühajärve and we are very happy with the popularity that the event has achieved throughout the country. It has been a success for the participants and it has also been very attractive for the spectators who have come to experience it", commented Ain-Alar Juhanson, director of TriStar Estonia.
The first woman to cross the finish line was the British Rachel Joyce (03:30:44). The second position went to the Finn Merja Kiviranta, and the third to her compatriot Tiina Boman.
Around 500 triathletes have participated today in the TriStar111 Estonia, and in total there have been about 900 registered in the different tests that have been held during the weekend (TriStar11.1, TriStar33,3 and a Solidarity Race).
Results of all weekend tests, photos and videos available at http://tristarlive.com and www.tristar111estonia.com.