Triathlon News
Tim Don retires from IRONMAN Italy when he collides with an age group and destroys his bicycle
His bicycle suffered serious damage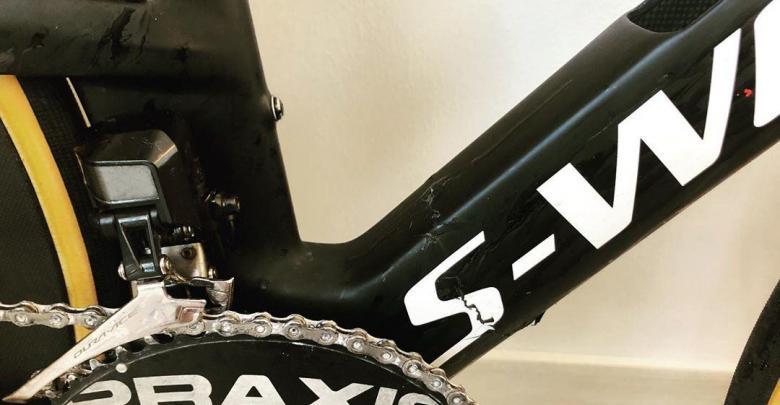 Yesterday a new edition of the IRONMAN Italy where Cameron Wurf He won the record victory including stopping the clock with a time of 7: 46: 54.
In the same test the beloved British triathlete competed Tim Don and marching in leading positions in the first cycling segment, collided with an age group when passing through the town of Bertinoro, forcing him shortly after withdraw from the test since the bicycle suffered severe damage.
The triathlete posted on social networks:
«What career was Ironman Italy 👌 … Everything was going well with 40 km on the bike and still in search of a podium, when in the narrow streets of Bertinoro I flirted with an age group that was on the first lap 🤦‍(I.e.️
I went back up to my SHIV to continue, but my bike was pretty bad (later I saw that the frame was also broken) and it was inescapable 🤯.
I will be honest, the last 2 years have been difficult for me, I could not have overcome them without my family and friends ???? But man, I'm tired of making lemonade big!
In the next ... my big goal in the future is @patagonmanxtri in December with some races of @ironmantri 70.3 and @challengecapetowntri in the previous period, I want that great moment!
Peace out man ✌️ # trainhardraceeasy #nevergiveup 👊🏁 »
The Halo Man
Tim don, known as the "Man With The Halo," suffered an accident at 2017, suffering several injuries leaving him outside the IRonman Kona.
After 9 months he returned to the competition with a victory in the 70.3 of Costa Rica and managed to return to Kona last year after the resigns from Jonathan Shearon.
This year the British has competed in Spain winning the Half of Peñiscola in May
You may also be interested in this