Timo Bracht, winner of the Ironman Lanzarote 2011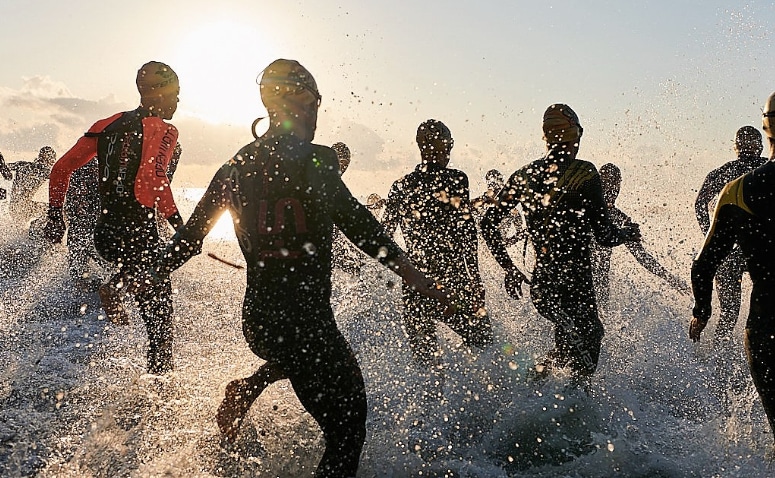 The twentieth edition of the Ironman Lanzarote will be remembered for the record that Timo Bracht has broken. The German pulverized all the records of the toughest triathlon event in the world and established a new record. It took Timo 8 hours, 30 minutes and 34 seconds to complete the 3,8 kilometer swim, 180 kilometer bike ride, and 42,2 kilometer run. For the second year in a row, Nicholas Peter Ward was the best canary as he crossed the finish line in fifth position. Gregorio Cáceres had to settle for sixth place.
At 07:00 on Saturday, a new edition of the Ironman Lanzarote Canarias Triathlon began and nearly 1.500 triathletes jumped into the sea to complete what is considered the most demanding triathlon event. From the outset, the German Konstantin Bachor was in charge of leading the race. The swimming segment was completed with a time of 46 minutes and 31 seconds.
The bicycle segment served for Konstantin Bachor and Timo Bracht, opening a considerable difference with respect to the rest of the participants. Gregorio Cáceres seemed like he could aspire to the podium of this edition, and in the Famara area, halfway through the race, he occupied third place in the classification. The triathlete from Lanzarote fell apart as the kilometers passed.
Konstantin Bachor completed the bike segment in first place, needing a time of 4:47:28 to complete the 180km course. He led his compatriot Timo Bracht by just over three minutes and the rest of the participants by more than 15 minutes. Gregorio Cáceres lost more than 21 minutes at the end of this segment.
The gap between Timo Bracht and Konstantin Bachor was not insurmountable and Timo only needed the first lap of the foot race course to catch up and overtake Konstantin. Timo had a meteoric run and that allowed him to cross the finish line in first place with a time of 08:30:34. A brand that means a new record in the Ironman Lanzarote. Konstantin Bachor and Esben Hovgaard completed the Ironman Lanzarote podium.
Nicholas Peter Ward fifth and Gregorio Cáceres sixth
This year's edition of the Ironman Lanzarote was called for the two participating professional rabbits to fight for the podium and even for the final victory. It could not be and both Nicholas Peter Ward and Gregorio Cáceres did not have their day. Nicholas had very bad feelings in the swimming segment and the bike race, only feeling like the marathon.
On the last lap of the course, Nicholas Peter Ward caught up with Gregorio Cáceres and would cross the finish line in fifth position. Nico used a time of 09:02:44. He was just one minute ahead of his teammate Gregorio Cáceres, who had to settle for sixth overall in the Ironman Lanzarote 2011.
Source: lavozdelanzarote