Triathlon News
Everything ready for Challenge Roth.
You can follow it live through its official website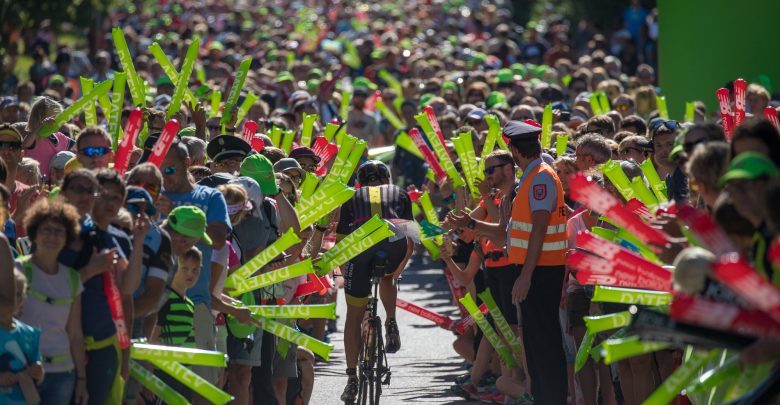 This Sunday, one of the "mythical" tests of the European panorama of long distance, the Challenge Roth where will be some of the best athletes in the specialty.
In this edition, 28 will participate next to 3.400 triathletes, 640 relay teams, with athletes from 84 different countries where temperatures close to 22º centigrade are expected. Draws attention to the temperature of the water with 24,6 º with what may be that the neoprene can not be used in the 3,8 km of swimming.
In the men's category, triathletes of the Belgian stature stand out Bart Aernouts, winner in the 2017, Andreas Dreitz second the 2018 with a time of 7: 53: 06, the Australian Cameron Wurf, fifth last year and with the record of the cycling sector in the test with 4: 05: 37, the New Zealander Braden Currie or the Scottish David McNamee will be some of the triathletes to watch.
As for female participation, we will see the duel last year between Daniela Bleymehl y Lucy Charles, winner in The Championship, first and second last year where they lived a beautiful duel with only 9 seconds difference between them in the finish line. Bleymehl also achieved the record of the test with a time of 8: 43: 42.
This year Bleymehl he has won Challenge Geraardsbergen and Challenge Heilbronn, he has been second in Challenge Salou and third in The Championship in Samorin.
The Australian Sarah Crowley, the Canadian Rachel mcbride or the German Anja Ippach they will be other main rivals to take into account.
The test can be followed live
This year Challenge Roth can be followed live on the Internet through the official website and if you live in Germany through BR TV TV Babaría. They will be 9 hours without interruption enjoying one of the most beloved tests of the international scene.
Further information: www.challenge-roth.com
You may also be interested in this