Triathlon News
Everything ready for the Ribadesella Triathlon Festival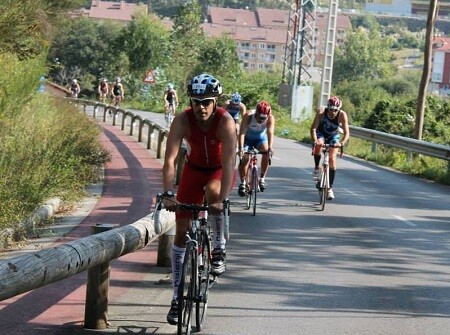 This weekend is the second edition where more than 400 triathletes will take the streets of Ribadesella.
This Saturday July 11 is celebrated in the Asturian town of Ribadesella the second edition of Triathlon Festival Ribadesella, which belongs to the NDS circuit, where the triathletes will compete in sprint, Olympic and medium distance distance that this year will again be the Asturias Middle Distance Championship.
Among professionals highlights Raúl Amatriain Champion of Spain Duathlon LD and runner-up of Spain MD this year, Francisco Fernández Cortés "Pakillo", Fernando Barroso, Gorka Bizkarra o Jaime Menéndez de Luarca among others.
The test will distribute more than 6.000 euros in prizes
An authentic weekend of sport and spectacle that promises to attract a great audience fans who will come to enjoy this unique Triathlon, where they can also visit the Stand Triathlon Festival and the Triathlon Festival Music, being Saturday night when the triathlete will be able to rest from the intense day enjoying the coastal town of Ribadesella
More information: http://www.triathlonfestival.es/
Photo: Triathlon Festival Ribadesella