Everything ready for the opening of the Arena Games in Munich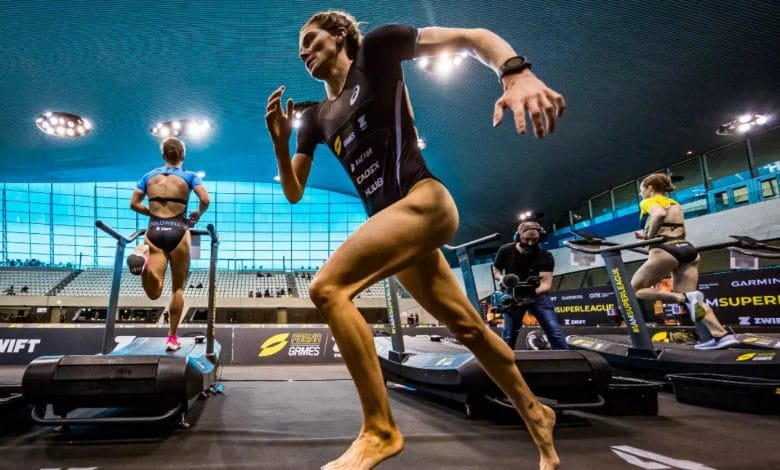 This Saturday, April 9, the opening of the Arena Games of Triathlon powered by Zwift, at Olympiapark
"ItIt's a very special type of race and honestly it may be some of the most painful thing I've ever done.said the Belgian Marten Van Riel. "My advice is that everyone who sees a curved treadmill like this in the gym should try it out... it's super, super hard. '
Van Riel, winner last year in Rotterdam and London, arrives as favorite in Munich, along with the Olympic gold medalists Alex Yee y Jessica Learmonth (GRB) and J Olympiansustus nieschlag y Annabel Knoll (GER).
Distances
The action begins in two heats, on the format of 1.000 meters of swimming, 4 km of cycling and 2 km of running.
The format for the final will be in three rounds, in the format of 200 meters of swimming, 4km of virtual cycling and 1km of treadmill running.
The inaugural Esports Triathlon World Championships arrive in London on April 23 and Singapore on May 7, where our inaugural Triathlon Arena Games World Champions will be crowned.
Schedules and where to watch it live
The Arena Games in Munich will be held this Saturday, April 3 at these times
Men's event: 18.30
Women's event: 17:15
The test can be followed live through TriathlonLive.tv and Eurosport