Everything ready for the Spanish Triathlon and Paratriathlon Championship in Coruña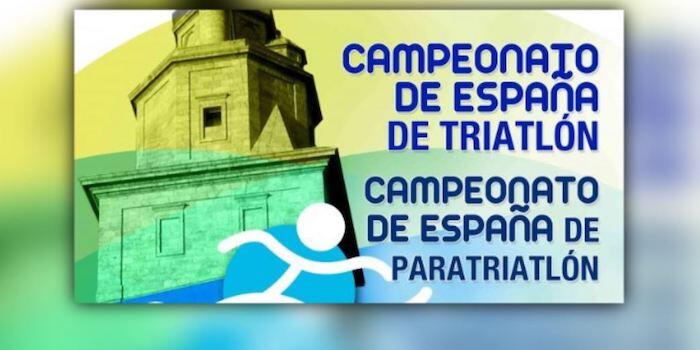 {wbamp-meta name = »image» url = »images / stories / news_08 / cartel-championship-spain-coruna.jpg» width = »300" height = »150"}
On the weekend of the 1 and 2 days of September, the penultimate championship of the calendar of the Spanish Triathlon Federation in 2018, the Spanish Triathlon Championship in the Olympic distance, is held in A Coruña.
The Plaza de María Pita, the historic heart of the Galician city, will be the epicenter of the competition whose details you can consult on this website here: https://bit.ly/2AiV5Aw
On Friday 31 of August, from 18 to 20 h, will proceed to the delivery of numbers, which will continue on Saturday 1 from September from 10 to 14 h, and from 16 to 19 h. for Age Groups and Paratriathlon.
On Saturday morning we will also proceed to the registration and control of uniformity for elite athletes (female 10 to 12 and male 12 to 14 h)
The material control of the T1, in the Parrote area in Coruña, will be open from 15: 40 to 16: 25 h. and from 18: 10 to 18: 55 h.
The championships of Spain elite will be disputed to the 16: 40 h the female, and the 19: 10 h. the masculine The awards and medals will be awarded to the 21: 15 h.
On Sunday 2 September will continue the Championship with the dispute of the medals in Age Groups and Paratriathlon.
The control of material for GGEE, the first race to be played in the day, will be open in the Parrote area, on the seafront of Coruña, from 1: 15 to 8: 45 h, with the start of the departures protocol starting of the 9 h.
The control of material in Paratriathlon, tests that will be disputed at noon, providing maximum visibility to The paratriathletes, will be from 11: 15 to 12: 15 h, starting at 12 outputs: 30 h. The final awards ceremony will be to the 14: 15 h. in the emblematic Plaza de María Pita.
Source: Fetri