Everything prepared for the Soria MD Duathlon Spanish Championship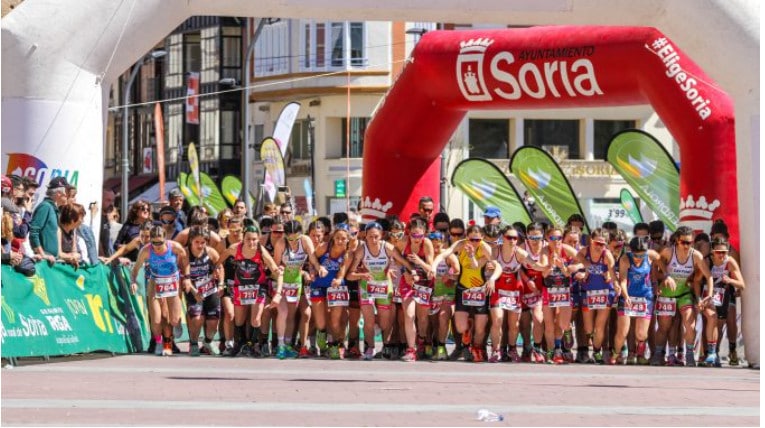 El Spanish Half Distance Duathlon Championship de Soria will bring together a good number of distance specialists in the last meeting of the FETRI season.
Among them is Pello Osoro, recent champion of Spain of Triathlon Cros in El Anillo and champion in title after achieving victory on the same stage last year.
Other duathletes to consider will be Gonzalo Fuentes second in the National Ranking of Triathlon MD and LD, Albert Moreno o Enrique Fernandez among others.
In the female category Enara Oronoz, third classified in the last edition, she will be one of the favorites to get on the podium.
It will also be necessary to take into account sonia bejarano, Duathlon Champion of Spain 2020, Use Ostolaza, runner-up of Spain of MD Triathlon in Ibiza 2019. Sandra Schenkel, Anna Rovira o Natalia Gomez among other
Circuits
The championship will run as follows
Career, 6 laps of 2,5 km to a course on the running track
Biking, 5 laps of 13 km of a winding and technical circuit
Career, 4 laps of 2,5 km to a course on the running track
Opening hours
The competitions will be played on this schedule on Saturday, November 13, 2021
Elite Male: 13: 30
Female Elite: 13: 50