Everything prepared for the Spanish Championship in A Coruña
Many of the international triathletes will be in the test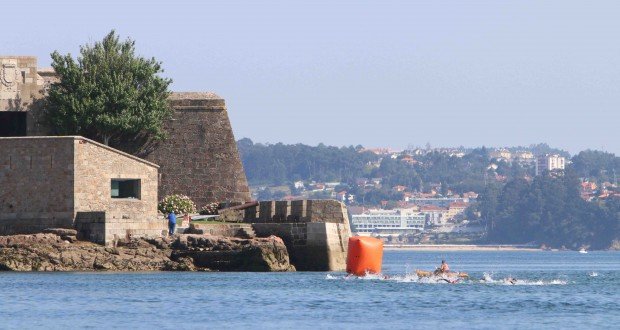 This next weekend will be held in A Coruña el Spanish Triathlon Championship about Olympic distance, where some of the best athletes will try to get the national title.
On Saturday the Spanish Championship of this Olympic distance Triathlon will be played while on Sunday the test of age groups and the Paratriathlon Championship will be held.
Swimming will take place in the area of ​​the Marina de Parrote, the cycling circuit runs mostly in an urban, barely technical section and the running race is a circuit that runs between the Maria Pita square and the Castillo de San Antón
In the men's test we found among the favorites to Antonio Serrat, Cesc Godoy, Roberto Sánchez Mantecon, David Castro, Jordi García, Miguel Ángel Fidalgo, Jesús Gomar o Javier Llunch among others
Among the female trialtets that will take the start are Xisca Tous, Tamara Gómez, Sara Pérez, Camila Alonso, Saleta Castro o Sara Bonilla among other
Spain Women's Championship List
The places of the Protur will be decided in this test
In addition, the Spanish Olympic Distance Triathlon Championship will award more than a fortnight of bibs for ProTour.
Internationals are currently classified Anna Godoy, Sara Pérez Sala and Carolina Routier, Mario Mola, Javier Gómez Noya, Fernando Alarza and Antonio Serrat, already sure members of the Gold Group of the event together with Tamara Gómez and Alberto González, national champions in sprint distance.
Competition Schedules
Spain Men's Championship
Date: Saturday, September 28 of 2019
Hora: 18: 30
Spain Women's Championship
Date: Saturday, September 28 of 2019
Hora: 16: 00
Championship Spain Age groups
Date: Sunday, September 29 of 2019
Hora: 09: 00
Spain Paratriathlon Championship
Date: Sunday, September 29 of 2019
Hora: 12: 30
The tests can be followed live through Liga4Sports