{wbamp-meta name = »image» url = »/ images / stories / news / exit-swimming-iberman-2017.JPG» width = »300 ″ height =» 150 ″}
The test will host the XNUMXst Iberian LD and MD Triathlon Championship

The province of Huelva and the Portuguese Algarve will host on October 21 the V edition of the Iberman, a unique long distance triathlon in the world. Six months after the starting gun, there are already more than 220 registered, coming from all parts of Spain, Portugal and European countries.
In this edition, the sector of swimming The Portuguese town of Vila Real de Santo Antonio, on the Monte Gordo beach, and will be similar to that of the previous editions: two laps on a marked route in front of the hotels to complete the 3,8 km planned.
After getting out of the water, the participants will get on the Bike and they will face a journey of 180 km approximately, with 2.000 meters of accumulated difference in height, the most demanding part of which will run through Portuguese soils, crossing the terms of Castro Marín, Alcoutím and Mértola, to descend to the Pomarao border bridge, where the tour in Spain that will cross the towns of El Granado, El Almendro, Villanueva de los Castillejos, San Silvestre de Guzmán, Villablanca, to end up on Brasil de Ayamonte street, where T2 will be located and the 42,1 km sector of the race will begin.
Once in T2, the triathletes will start the 42 km walking tour heading to Portugal for the International Bridge, one of the most intense moments of the test and an unforgettable memory for everyone. After leaving it behind, they will take the road to Vila Real de Santo Antonio to finish this first link in the starting area, where they will begin a three-lap tour of the Portuguese town, ending in the Monte Gordo Promenade.
Therefore, there are less than six months left for the fifth edition of the Iberman Long Distance, a unique event that has been consolidated in the triathlon world thanks to its low price policy and its organizational success, based, among other things, on the support of the different institutions that, once again, turn to the test . In addition to always having an important media impact at national and international level, the Iberman was once honored with being considered the Best sporting event of the year by the Onubense Association of the Sports Press.
This year, the program will be complemented by a test of Middle distance, which will only run on Portuguese soil, also arriving on the Paseo Marítimo de Monte Gordo, after touring 1,9 km swimming, 90 km by bike between Monte Gordo and Alcoutim; and the walking race of 21,1 km, in a tour of three laps between Monte Gordo and Vila Real de Santo Antonio.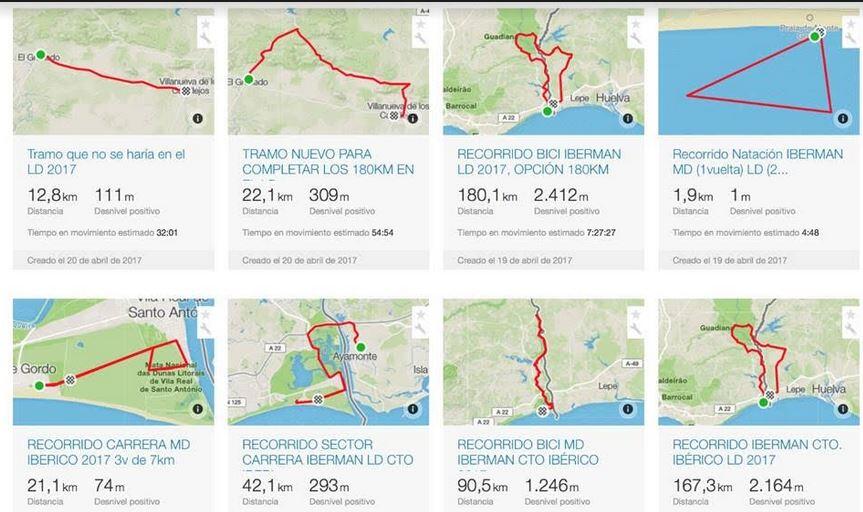 El economic impact It is important to hold a sporting event of these characteristics, and even more so considering that it is a date outside the high season, thus contributing to the desire to break the seasonality of tourism always expressed by different authorities and groups .
More information :http://www.ibermantriatlon.es/