An example: Tim Bannon finishes his first triathlon without arms at 14 years
The young man suffers from Holt-Oram syndrome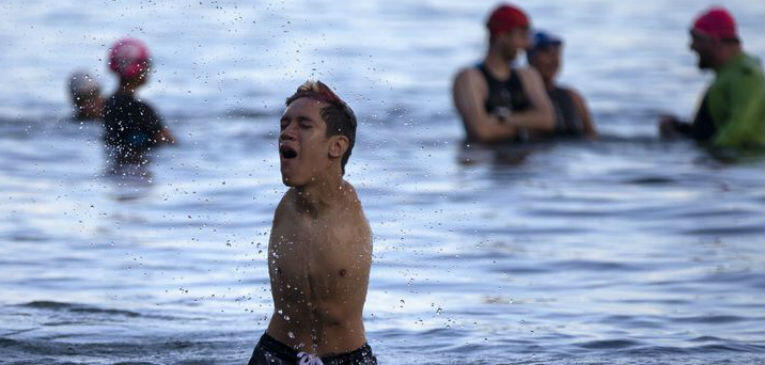 Today we tell you one of those motivating stories about our sport. It has happened in Chicago, United States, where the young man Tim Bannon 14 year old and suffering from Holt-Oram syndrome has managed to complete his first triathlon.
El Holt-Oram syndrome, a disease of genetic origin that produces malformations that affect several organs, mainly the upper extremities and the heart.
Bannon participated in a Triathlon in the city of Chicago, in the Super Sprint category for children, where he completed 200 meters of swimming, 7 kilometers of cycling and 2 kilometers of running race.
He completed it in a 52 time: 42 and commented at the end of the test "I enjoyed the race. It was fun. But it was a bigger challenge than I expected. It does not matter if you have a mental or physical disability. You can do it too "said Bannon.
A video of him trying to jump into a drawer went viral
Despite being born without arms, Tim's mother (who also suffers from the disease), Linda, has always encouraged him to play sports and, above all, to fend for himself, without depending on anyone.
Some time ago a video of him went viral, where he looked like he was trying to jump into a drawer until he finally got it.