Pedal with professional cyclists from home with Bkool on the TOUR BRAND COFIDIS BY BKOOL
This competition will last one week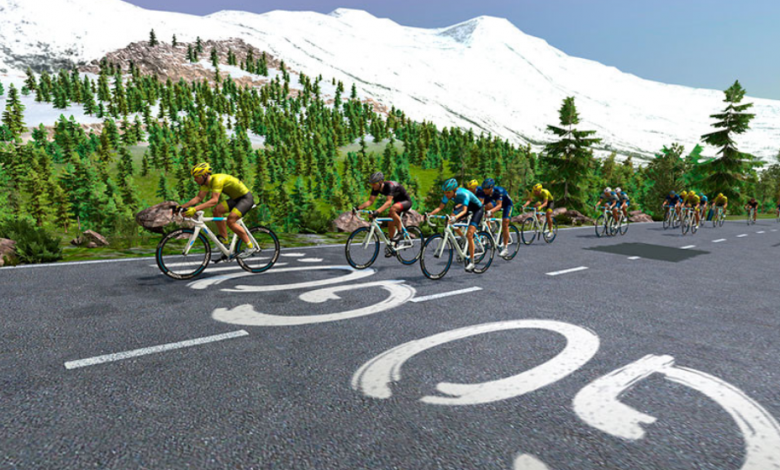 This coming Monday, April 20, this competition begins one week long that will lead us to dispute the great cycling classics
Marca newspaper, the Lastlap events agency, the financial institution Cofidis and the virtual cycling community Bkool, have joined forces to host a home cycling championship that will feature three races from among the classic European cycling events.
Cofidis by Bkool Brand Tour will start next Monday, April 20, and it will be open to the participation of everyone.
How can I participate?
To sign up, so it is only necessary to have a bicycle, a smart roller and register in Bkool.
With these three easy steps, anyone can start competing alongside great cycling professionals who will join from their respective homes.
The competition will cover 3 mythical tests in one week
On Monday 20 and Tuesday 21, the competition will start with 28,8 kilometers from the Paris-Roubaix, la classical centenary among the classical,
Wednesday and Thursday with the Walloon Arrow, no less than 32 kilometers from the Belgian event
Friday and Saturday, the competition will move to the Netherlands to perform 26 kilometers of the Amstel Gold Race.
Sunday: climb to the Lakes of Covadonga

How It Works
Each participant will have two days to make their best time in each stage.
He may participate at the time he decides, but the organization will carry out group outings, every day at 20:15.
The three best times of each stage will qualify for the grand final, which will be held on Sunday, April 26.
The climb to the lakes, the last stage.
The climb to the Lakes of Covadonga will be the route chosen for this last stage: 22 kilometers with impossible slopes that will decide the winner of the Marca Cofidis by Bkool Tour.
In this final, in addition to the three best from each stage, cycling professionals chosen by the championship organization will participate.
The grand final can be followed live via streaming on Marca.com.
Further information: https://www.bkool.com/es/community/race/tour-marca