Tres Cantos hosts the first triathlon of the new normal
The first triathlon is held in Tres Cantos celebrates its traditional triathlon after the pandemic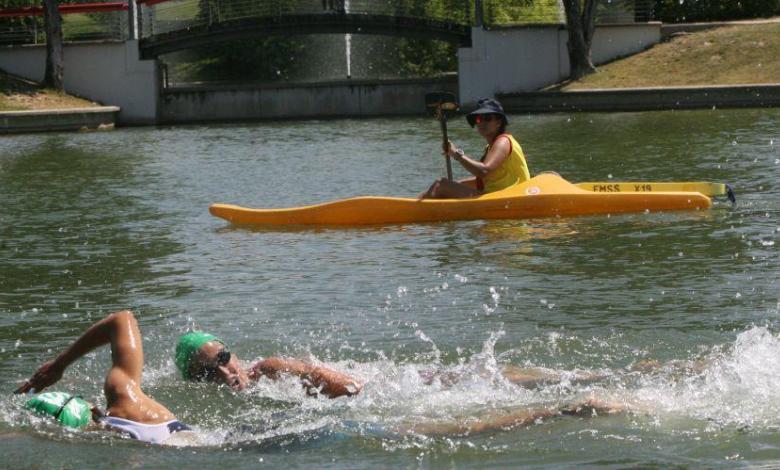 Today Triathlon has returned to the Community of Madrid, has been in the test held in Three songs, of the circuit Dutricup.
It was the first triathlon test in our country, in this "new normal" of the Covid-19.
The Madrid municipality has celebrated its XXIV popula triathlonr, one of the most traditional sports events in the north of Madrid.
It has done this by adapting the test to the health situation of the coronavirus, with staggered exits and reduced participation series with the mask on until the last moment.
Specifically, and so that there are no crowds, all the exits have been against the clock and the test has taken place in the surroundings of the Central Park lake and the fairgrounds, where signs have been established to maintain distance.
The test has had two distances, Sprint and Super Sprint.
Both competitions have been held without Dranfting, making it mandatory to drive on the right and facilitate overtaking.
El Prevention plan, whose reading was compulsory for all participants, contemplated all the measures adopted to guarantee distancing and overcrowding, as well as preventive measures at all times and places of the event.
The exit with the system Rolling start they left 2 in 2 people , with approximate 5 second intervals between each departure.
The victory has been for David Castro and Paula Herrero
David Castro has achieved a clear victory finishing at 53:50 followed by Jorge Figueres and by Adrián Martínez in third position
As for the female test, Paula Herrero It was the fastest with a time of 1:01:22 followed by Marta Garcia and by Pilar Arias occupying the third drawer of the podium
David commented on his social networks
«What better way to resume competition than with a time trial triathlon. A format that I never made and that I found super fun. Reunion with friends and feelings that I already missed so much«