The Spanish Triarmada on stage at the Stockholm World Series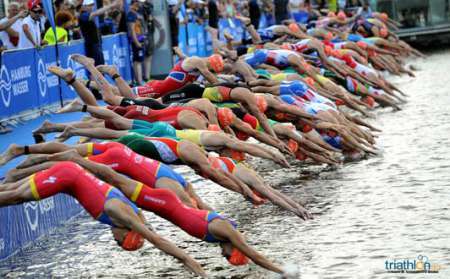 With just three stages to go, Stockholm will host the final European round of the 2015 circuit this weekend.
In this season, Stockholm will be developed in Olympic distance, presenting a new outlet located in the City Hall area, with a first round of swimming 1000 m and a second round of 500 m. Then the triathletes will go to the first of the two transitions that will make up the circuit. On your departure, you will start a nine-lane cycling tour of 4,2 km that will sail around the Royal Swedish Palace. A flat layout, but technically demanding due to the continuous turns and changes of direction.
After the almost 40 km cyclists, the 10 km run race will be subtracted. An eminently flat sector that will incorporate some 180º turns and the challenging climb to the Royal Palace area.
At noon on Saturday, Carolina Routier, Miriam Casillas y Tamara Gomez will participate in the women's competition. The three Spanish triathletes will go on the hunt for important points in the face of the increasingly intense Olympic classification.
The following day and in the heat of fight by the title, they will leave in masculine category Javier Gómez Noya, Mario Mola y Fernando Alarza, the first three classified in the ranking. At your side they will also take the exit Cesc Godoy y Vicente Hernández, who returns to the competition after several months injured by a stress fracture. All of them with the sights set on obtaining valuable points in Swedish lands.
Photo: Janos M. Schmidt / ITU Media