The Triarmada may have to go through quarantine in Estonia to play the European Triathlon Championship
Today, the Estonian government imposes a 14-day quarantine on all foreigners arriving in the country.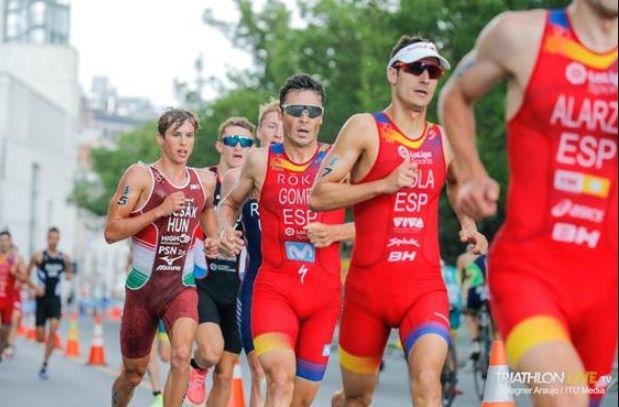 El Triathlon European Championship is scheduled to take place on August 28 in Tartu (Estonia), although we will have to see how the pandemic of the Covid-19 what are you doing pass sports events around the world.
This week, FETRI announced the summoned list for the testto. Our Triarmada led by Javier Gómez Noya, Mario Mola y Fernando Alarza is one of great selections worldwide of this sport and has many options to take medals if the test is finally disputed.
Noya will not go if there is quarantine
At Cope, Noya's coach, Carlos PrietoSays that Noya will not attend the test in the event that Estonia, the country of the event, maintains its current restrictions.
Pontevedra headquarters of the Spanish Championship
The city of Pontevedra continues with the design of the security measures necessary for the celebration of the first Spanish championship of post-confinement triathlon.
Sources from the race direction explain to Cope that a wide area of ​​exclusive access will be reserved for participants and there will be security guards who guarantee that the public maintains the necessary social distancing.
Thus, as long as the health situation in Galicia continues to be as controlled as it is today, the 22 August the capital of the Rías Baixas will host the Spanish championship of triathlon in sprint distance, for elite, junior and cadet categories, while the popular ones will participate in the outings for age groups.