More than 3.200 triathletes will open the Škoda Triathlon Series in Madrid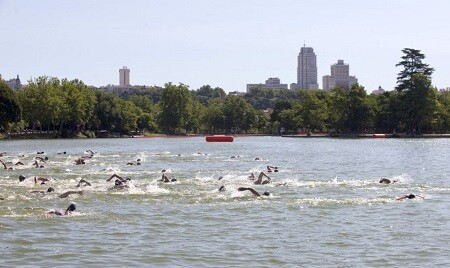 This weekend, the Casa de Campo hosts the first appointment of the 11 that make up the circuit. Upcoming stops in Castellón (6 in July) and Barcelona (13 in July)!
The circuit Škoda Triathlon Series starts the 28 and 29 June in Madrid with a very special appointment: Triathlon Villa de Madrid. An authentic popular triathlon party that, on this occasion, has managed to seduce more than 3.200 athletes that will be put to the test in a program that hosts all distances, from the supersprint to the half.
In order to fully enjoy the sport of transitions, the Casa de Campo dresses up for the first date of a circuit that will travel 11 cities (10 in Spain and 1 in Andorra). A clear commitment to the promotion of popular sports, which also launches its social commitment with Special Olympics, in defense of the integration and development of people with intellectual disabilities through sports.
Last 72 hours to join Castellón!
After the competition in Madrid, the Škoda Triathlon Series travels to Castellón, where the 6 in July will be held the third edition of this event. Already in the final straight, the Valencian test offers its last places before closing registrations next Monday 30 June.
Enjoy triathlon Choose your goal!
Further information: www.skodatriathlonseries.org