Triathlon News
1.300 athletes participated in the fifth round of the ŠKODA Triathlon Series Tarragona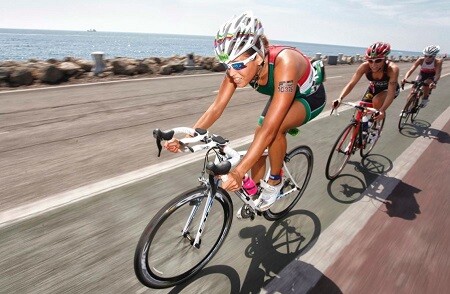 Albert Parreño achieves his goal and makes a double victory in both sprint and Olympic distance.
This weekend, 9 and 10 of August, 1.300 athletes have met in Tarragona to be part of the fifth round of the national circuit Skoda Triathlon Series. Scheduled in two days, the popular competition has been played in sprint distance (750 m / 18 km / 5 km) and Olympic (1500 m / 36 km / 10 km).
Albert Parreño has been one of the main protagonists to achieve the double, imposing both the sprint (0: 58: 10) and the Olympic (1: 53: 26). These triumphs are added to his flaming victory in the Triathlon of La Vila of the past 13 of July.
Parreño and Flaquer repeat on the top of the podium
The Catalan Albert Parreño, champion of Spain of aquatlón, was the winner in the day of Saturday when completing the sprint in 0: 58: 10. Together with him, Anna Flaquer, who dominated the test from start to finish and stopped the clock in 01: 15: 43, repeating the same podium that took place in Barcelona last July in the third round of the Skoda Triathlon Series.
The podium, with outstanding French presence, was completed by Deffains Thomas (0: 58: 30) and Adrien Germain (0: 58: 30), in the men's category, and Juliana Villasante (1: 17: 15) and Paula Batllé (1: 18: 48), in feminine.
Triumph in the Olympic for Parreño y Gómez
Laura Gomez It was one of the favorites to win the Olympic triumph and the predictions were fulfilled. The triathlete, one of the great promises of the national triathlon, broke the race in the cycling sector and managed to manage his advantage in the race on foot to reach the finish line in 2: 07: 13. Second was Ibone Sánchez (02: 07: 36) and third Juliana Villasante (02: 09: 26).
In the men's category, Parreño was imposed, followed by Michele Sarzilla (1: 53: 51) and Alex Llaveria (01: 54: 13).
Next stop A Coruña
After Tarragona Triathlon, the Skoda Triathlon Series is already preparing its next appointment in A Coruña. It will be the next August 31 at the Riazor Beach.
Enjoy triathlon Choose your goal! More information: www.skodatriathlonseries.org