A 15-year-old triathlete climbs the podium at the Arena Games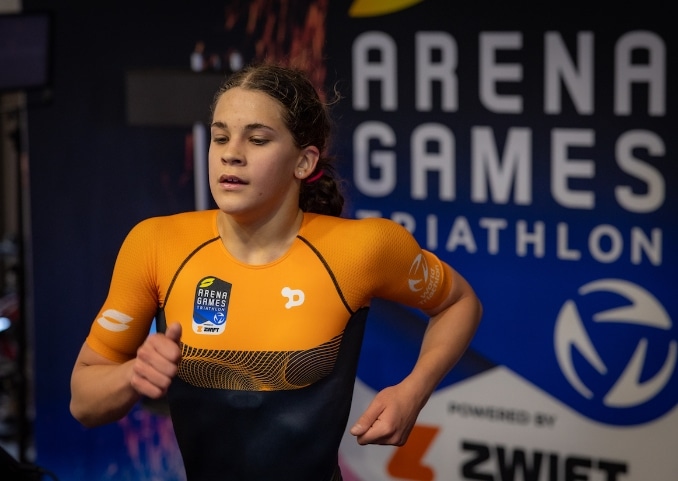 The Hungarian triathlete Fanni Szalai only 15 years old, he has risen to third place on the podium in the second appointment of the Arena Games in Switzerland.
The victory went to the 28-year-old, also Hungarian, Zsanett Bragmayer surpassing the british Olivia Mathias already the mentioned szalai.
The 15-year-old Szalai caused a sensation by winning the final round in the morning heats and later taking the bronze medal in the final after a nice duel with Mathias.
Henri Schoeman wins again
In the men's race the victory went to the South African Henri Schoeman who has returned to competition after three years of injury and illness.
The French Maxime Hueber-Moosbrugger was second and the Swiss Simon Westerman third
Schoeman, 31, finished second in the last round of the Montreal Arena Games
Classification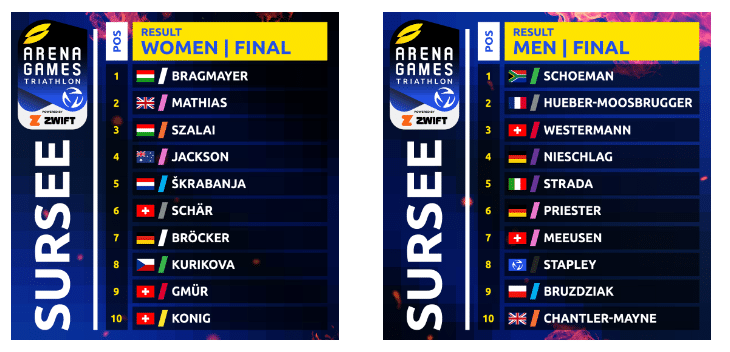 Competition format
The format of the Etapa 1 The Arena Games Triathlon consisted of a mass start 200m pool swim, followed by a 4km cycle segment on the Zwift roller and a 1km run on a treadmill.
La Etapa 2 I would reverse that order, starting with a 1km run, a 4km bike ride, and a 200m swim.
La Etapa 3 It started with swimming in a 200m pursuit format, 4km of cycling and 1km of running.
London will host the third stage
The third and final stage of the Arena Games Triathlon 2023 will be held at the Olympic Park Aquatic Center in London on April 8
More information https://superleaguetriathlon.com/