Spanish Triathletes Summoned for the Duatlon World Championship in Gijón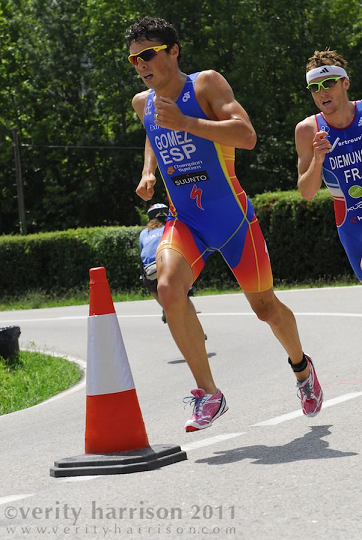 A total of 36 athletes will represent the Spanish Triathlon Team in the Duathlon World Championship to be held on September 24 and 25 in Gijón.
In Elite Women we will have the presence of the veteran and Olympic triathlete, Ana Burgos accompanied by Estefanía Domínguez, Helena Herrero, Marta Jiménez, Ainhoa ​​Murúa, Inmaculada Pereiro and Natalia Raña.
In the Male Elite category, we will be able to see Victor Manuel del Corral, current European Dualton runner-up, along with Javier Gómez Noya, Raúl Amatriain, Emilio Martín, Mario Mola, Roger Roca, Kepa Ruiz and Alejandro Santamaría.
In addition, Spain will be represented in the Junior and U23 male and female categories. To see the entire call, visit the following link:
http://ac.triatlon.org/images/stories/2011/convocatorias/NOTA_INFORMATIVA_seleccin_nacional_mundial_duatln._010911.pdf
The elite test will be held next Saturday at 11:45 am for the Elite and U23 Women's category and at 14:45 p.m. for the Elite and U23 women's categories.