The Aranjuez Triathlon sticks out its tongue at ELA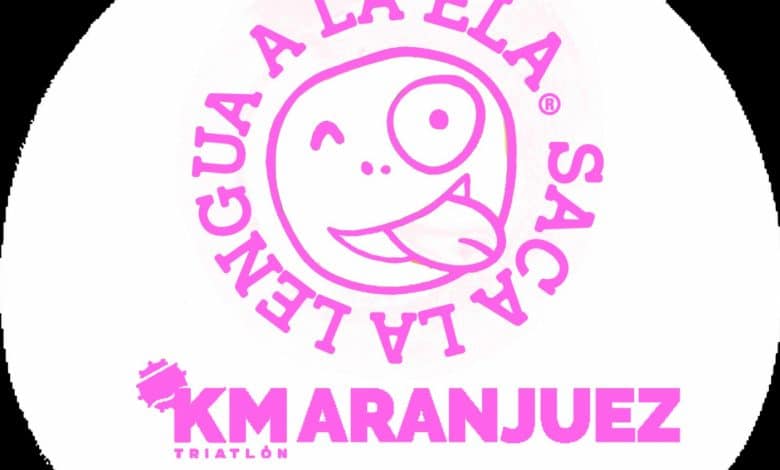 Within the circuit KORONA MADRID TRIATHLON and on the occasion of the celebration of the Half of Aranjuez next May 8 a group of solidarity athletes will participate under the umbrella of the association "Stick out your tongue at ALS" .
They will be led by Ramón Arroyo (triathlete with multiple sclerosis whose story of overcoming inspired the film starring Dani Rovira, 100 Meters) will participate with the support of the organization.
The family #SacaLaLenguaALaELA is a group of friends and relatives of Miguel Ángel Roldán Marín (father of the association, athlete and ALS patient).
From there arises an unstoppable movement by more than 200 solidarity triathletes who support the association, participating in different triathlons spread throughout the Spanish geography.
On this occasion, at the Aranjuez event in particular, we are going to focus on the story of Elsa and Mario, whose family lives in Aranjuez and who are one of the few cases of childhood ALS diagnosed in Spain.
We will take advantage of the occasion to give visibility to a typology that has been largely forgotten within ELA, which is children's, and we will make sure that Elsa, Mario and their family have the opportunity to "participate" in this, which is already their test, sticking out their tongues at ELA.
Killer whale, The event's sponsor will personalize the participants' swimming caps with the association's logo.
The asociación "Stick out your tongue at ELA", The Organizer, the Madrid Triathlon Federation and the Aranjuez City Council are involved in this initiative whose objective is to increase the SOCIAL KNOWLEDGE about the existence of a disease WITHOUT CURE that affects three new cases a day in Spain.
With this participation he hopes to raise funds for his RESEARCH because it is a priority to improve knowledge about the disease and generate possible new TREATMENTS.