The Cabo de Gata triathlon removes the number one number in memory of Diego Paredes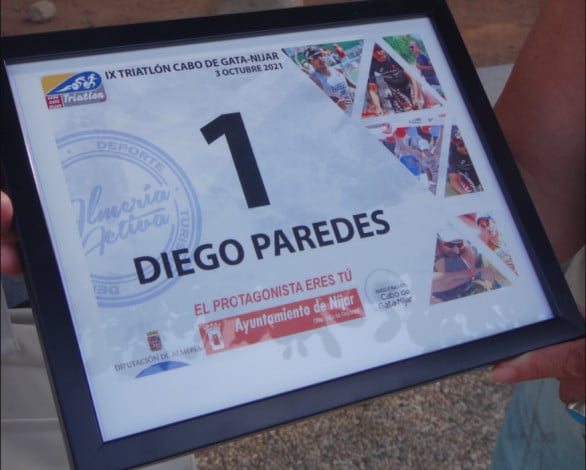 One of the triathlons with the most history in our country, the Cabo de Gata Triathlon, It was played this weekend with a very special gesture from the organization.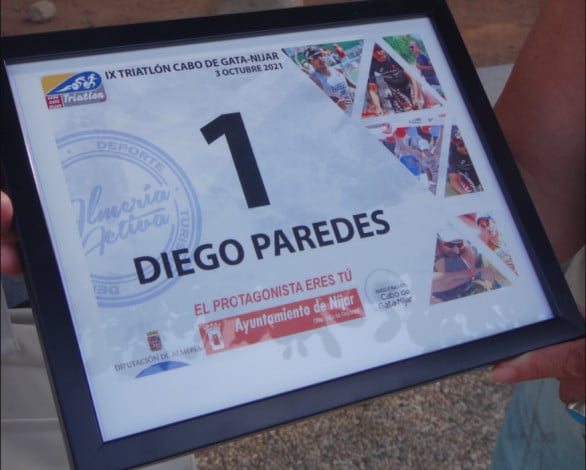 From there it was decided that the race number 1 he would retire forever in tribute to the triathlete Diego Paredes.
Diego passed away last year due to an illness and was one of the most beloved triathletes in the Spanish triathlon.
Felipe Gutierrez, comments on social networks:
«Something historic: in the CABO DE GATA-NIJAR TRIATHLON
Personally, I have never seen or heard of it being done in a triathlon and I have been in this world for many years.
This Sunday I think something historic has happened, before the start of the test, and that I was lucky enough to broadcast it to everyone present.
For the first time in Triathlon a number has been removed forever.
What happens sometimes in basketball, in soccer today has happened in triathlon.
Here in Cabo de Gata-Níjar he was loved very much and he even won twice in 2013 and 2015, being third in 2014, he is remembered with affection, respect and admiration for the late Diego Paredes.
The bib number 1 will no longer be used and has been given to his mother. Excited, she addressed us a few words, as did her brother Enrique, who after six years returned to compete in memory and tribute to his older brother Diego.
A simple and exciting act and with great sensitivity on the part of the organization. Many excited people before departure and Diego will always be with us.
Rest in peace, friend."