Triathlon News
Gustavo Rodríguez and Gurutze Frades win the Triathlon of Guadalajara-Autocarpe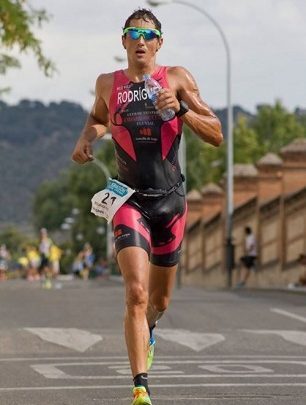 Temperatures above 35º have been decisive in the race
Yesterday the XXIX edition of the Triathlon of Guadalajara-Autocarpe with change in the route, where an aplstant Gustavo Rodríguez Has got revalidate the title obtained in 2013.
Gustavo, who came out of the water very late with more than 2 minutes of advantage, made a great cyclist sector climbing positions and arriving at the T2 with more than 6 minutes on Joan Rivureta y Dani Múgica.
The race on foot marked by the high temperatures was not a problem for Gustavo Rodríguez I finished in first position with almost 7 minutes of advantage over Joan Rivureta y Carlos Azanar. Dani Múgica that went along with Rivureta in second position the heat happened a trick on him and he went downhill until arriving in fourth position.
In the women Gurutze Frades he did not disappoint getting the victory with more than 2 minutes of advantage over Dolça Olle y Helena Herrero that finished in the third position at almost 6 minutes.
From the organization we want to highlight your gratitude to the new sponsor of the test, AUTOCARPE dealer Renault - Dacia, who has bet this year very strong for this triathlon and thanks to which there are more guarantees of continuity in a test like this, which is organized from a Club without having many resources.
Further information: www.triatlondeguadalajara.es
Photo: revistarunonline