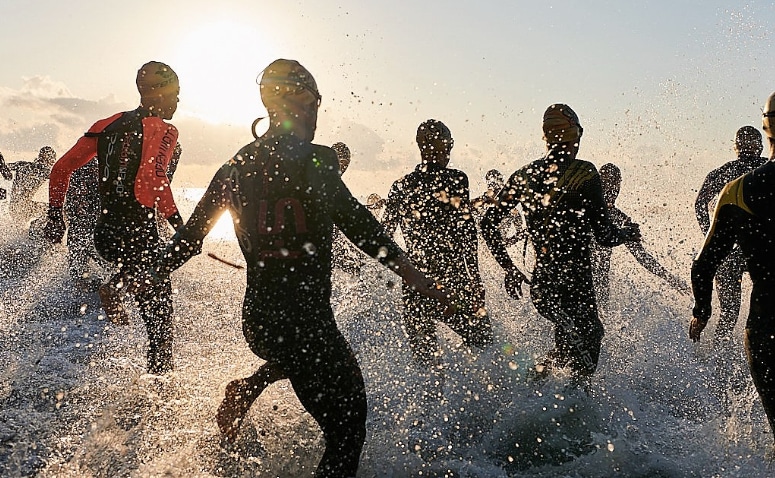 The Andalusian, born in Salobreña, Francisco Villaescusa Jiménez conquered the victory of the toughest triathlon event in the world, the Sierra Nevada triathlon.
Last Sunday, July 24, the triathlon was held in Sierra Nevada rated the hardest in the worldAccording to the organization of the event, due to the altitude at which the test takes place, more than 2800 meters.
One more monument to sport and specifically to Triathlon. 2.500m of swimming, 90km of cycling and 21km of running. The short distance will be approximately equivalent to an Olympic triathlon. (1.500m 40km 10km).
Francisco Villaescusa he merged into a hug with his family at the end of the test excited about achieving this great achievement. Villaescusa has a multitude of important victories to his credit in other extremely hard tests such as the "Titan of Cadiz", or the participation with good results in various European triathlons of the Xterra brand. Villaescusa stopped the test clock with a time of 5 hours and 25 minutes.
Spectacular from the first moment, the swimming sector with departure in the town of Canales, and a transition of 900m, in an impressive setting, guarded on the horizon by the Veleta peak, under the waters in which we swam. Subsequently in the cycling stage, the Purche passes are crowned, and the Hotel del Duque, which connects with the Sabinas road, ascending the highest road in Europe, until you reach the Sierra Nevada ski resort with a tour of 90km, and to finish the 21 km walk test with a very tough route of mountain tracks and some road.
To the appointment they participated near 500 triathletes decided to become superatletas in a test of extreme hardness as qualified by the great winner of the testFrancisco Villaescusa: "A spectacular landscape, an unforgettable route, a test of extreme hardness for any triathlete". "I am very proud to be the winner of this magnificent event ".
The short distance triathlon (Olympic triathlon) was for the Malaga Ruben Bravo with a time of 2 hours and 55 minutes, and in females, Elena Aguilar from Granada
Here you have the Classifications In the long ones you can find yourself by your number, since the organization has decided not to make an official ranking.

Source:motrildigital