Triathlon Extreme Man Menorca, Open registration on Thursday 23 February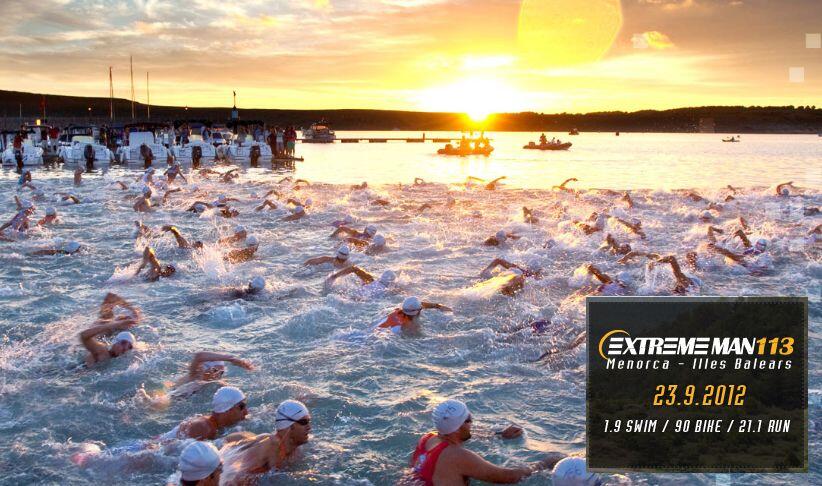 The Island of Menorca, included in the Balearic Islands, will host the next September 23, the third edition of ExtremeMan. In a privileged area that is surrounded by spectacular places where you can enjoy the sea, nature and sport at the same time, Extreme Man Menorca becomes a unique opportunity to participate in one of the most exclusive triathlons internationally.
National and international triathletes will meet to enjoy one of the most charming triathlons of the season. Extreme Man Menorca, with a circuit of 1,9 km of swimming, 90 km of cycling and 21 km on foot, is located within the magical environment of Fornells, nestled in a wild and magnificent place at the same time.
With great acceptance in the two previous editions, both nationally and internationally and that has been endorsed by national triathletes and from other countries such as France, England and Italy, among others, participants in previous editions, the organization of the The test will open the registrations tomorrow, Thursday, February 23, limiting the number of places to 500 participants.
Menorca is presented as a unique opportunity to enjoy a few days of vacation on the paradise island, as a couple, family or friends where you can also compete in an international triathlon event. What better way to end the summer?
Under the Extreme Man seal of quality, each of its annual appointments, Getxo, Salou, Narbonne and Menorca depart with the sole objective of offering the triathlete the highest quality before, during and after the competition, as well as on their circuits, pampering the athlete and taking care of every detail. Thanks to this exclusive dedication to the athlete Extreme Man Menorca has become today a unique and unavoidable occasion for lovers of medium and long distance
Do you want to know more about this test? Visit http://www.extreme-man.com
(Registration open on February 23, 2012 until full places)