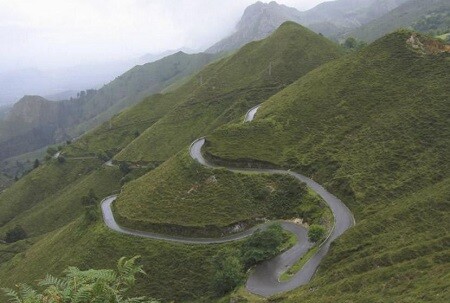 From the hand of the organizer of the Sierra Nevada Triathlon and the Bola del Mundo another great challenge was born: Triathlon of Lagos de Covadonga.
The next 6 and 7 of June will be held the first edition of this test that will have two distances: The "Tri Largo" (medium distance) and the "Tri Short" (Olympic distance)
This will be a totally spectacular triathlon, where you can enjoy the most mythical places of Spanish cycling.
Other of the great bets of this organizer of great recognition in Spain for the design and layout of spectacular circuits, Are the Sierra Nevada Triathlon, which celebrates its 2014º edition in 4, and which has already been consolidated in the calendar as one of the toughest and most important tests of the Spanish triathlon, and its "little brother" Triathlon Ball of the World It was a success already in its first edition and it promises to give much to talk about next season.
In this way the circuit designed by TryStrong will have these 3 tests that promise to be a challenge for all athletes who want to join sport, nature while facing a great challenge.
Lagos de Covadonga Triathlon (06 / 07 June 2014) Website will be available shortly
Sierra Nevada Triathlon (19 / 20 Julio 2014)
Triathlon Ball of the World (5 / 5 Julio 2014)
You may also be interested in this