Triathlon News turns 10 years old.
During this time, Spain has established itself as a world power in triathlon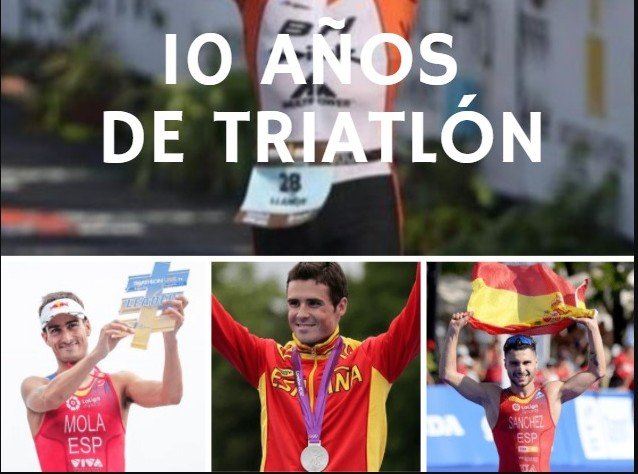 10 years have passed since we started our journey with the publication of our first news, Chrissie Wellington smashes the record in an IRONMAN in November of 2010.
From that moment until now we have published about 13.000 news on topics related to triathlon and the world of sport in general.
At present we have more than 140.000 followers on social networks and millions of readers, and from TN we can only thank you for all your support at this time.
Also, just a year ago we received the award to best triathlon communication medium 2019 awarded by the Valencian Triathlon Federation.
For this we want to give you the thanks to all our followers and collaborators who have supported us for so long.
10 years of triathlon that has positioned us as a world power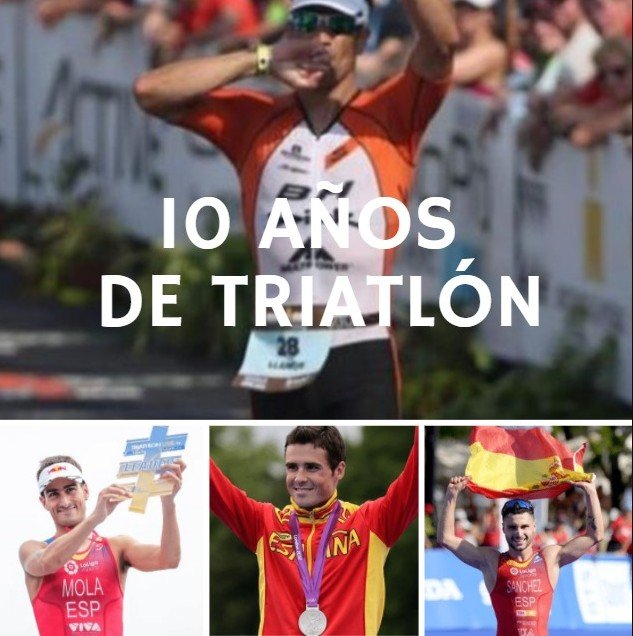 In these 10 years, we have been able to see how history has been made in our sport, both nationally and internationally.
We cannot compile in a single article all the feats experienced, but we want to acknowledge some that have clearly made history.
We watched the 3 world championships of Mario Mola, as Javier Gómez Noya he got his fifth ITU World Cup, he went to the average by proclaiming himself World Champion and long distance with his debut in Kona.
Two olympic games where Spain managed to be represented with 3 male and 3 female places in both, the maximum granted by country
In 2012, Ainhoa ​​Murua, Zuriñe Rodríguez, Marina Damlaimcourt, Javier Gómez Noya, Mario Mola y Josemi Perez in 2016 and with Mario Mola, Fernando Alarza, Vicente Hernández, Miriam Casillas, Ainhoa ​​Murua and Carolina Routier
In the distance reigns, IRONMAN, we could see 4 victories in Kona for Danyela Ryf and 3 for Frodeno.
Also eHe stepped into the long distance from the British Alistair Brownlee (twice Olympic gold) or the appearance on the scene of Lionel Sanders, one of the most mediatic triathletes that have been known to date.
As for the Spaniards, in the long distance we could see how more and more compatriots reached the IRONMAN Kona in PRO category: Eneko Llanos, Ivan Raña, Clemente Alonso, Saleta Castro, Javier Gómez Noya, Miquel Blanchart o Gurutze Frades and I'm sure that soon we will have many more in the "mecca" of triathlon.
We also remember the classification of Carlos López for Kona, and the bad luck he had shortly before the test where he suffered a run over and left him with no options to participate, and of course Judith Corachány Emilio Aguayo, which were classified in the Pro category this 2020.
We also saw how Víctor del Corral won two IRONMAN in just 15 days in Florida and Arizona, the 6 victories of Marcel Zamora in Embruman and the 5 of the IRONMAN Nice.
In the Cross Triathlon discipline, Rubén Ruzafa he got 6 world championships 4 ITU and 2 Xterra in the specialty and in the duathlon the Huelva Emilio Martín 3 World Championships.
Regarding our Triarmada, with Noya, Mola and Fernando Alarza at the head, we have dominated the triathlon worldwide for many years.
The future of triathlon
We still have a lot of future with them and with the young people who come from behind as Antonio Serrat, Roberto Sánchez Castejon, Miriam Casillas, Carolina Routier, Anna Godoy eamong others ...
On the political side, Marisol Married He has been at the helm of the ITU since 2008 and has been a member of the International Olympic Committee since 2010, always fighting to make triathlon visible.
In Spain José Hidalgo he has maintained the leadership in his presidency during these 10 years, where he has just renewed until 2014, and who has attracted high-level events to Spain such as the WTS in Madrid or various World Cups during these years.
We also want to highlight the immersion of the PTO into the world of triathlon, who has come to change this sport as we knew it, betting on the "professionalization" so necessary in a sport that before 2010 could be considered a minority.
We could see it in all its splendor in the staging of the Challenge Daytona, which was the PTO Championship where $ 1.125.000 in prizes were distributed
The future of triathlon is sure to change, in fact, the ITU World Triathlon is considering changes in the formats, to make them more explosive and interesting for the viewer.
Proud of the Spanish triathlon, from the entire Triathlon News team we thank you for all your support and we wish you happy holidays and happy 2021.