Triathlon News
Triathlon News arrives at Squid, The News App for iOS and Android
Squid, is a free application for smartphones and tablets iOS and Android that allows you to organize the news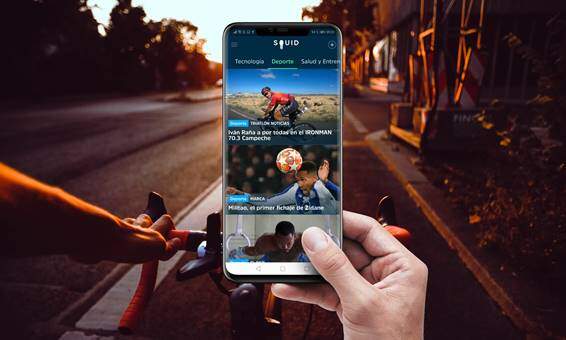 The site www.triatlonnoticias.com arrives at the SQUID APP, the news aggregator for iOS and Android smartphones and tablets.
Squid, it's a free application for smartphones and tablets iOS and Android that allows you orOrganize the news according to your themes and preferred sources of information. Triathlon News is already on this platform For a long time and if you download the App, you can also follow us from your mobile.
To do it the process is very simple, you just have to download SQUID on your phone, either iOS (iPhone) o Android, and once the application is installed you must select those categories that most interest you, you will find the news of Triathlon News in the Sports categories.
Once you have chosen your categories for the ones you have, you can browse them from the main screen of SQUID, where in each category you will have the most relevant news of each sector
Remember you can download the application in the following links
You may also be interested in this