Triathlon news visit Expobike. We tell you what you can find!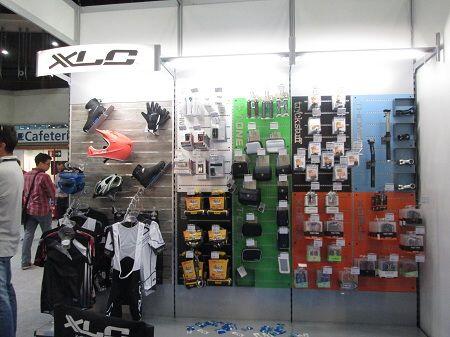 Triathlon News had the opportunity yesterday to visit Expobike, during a day dedicated exclusively to professionals of the sector.
A good opportunity to know first hand and commented by the manufacturers themselves the latest developments in the world of cycling and triathlon.
Although the fair is more focused on the world of cycling than the triathlon, some brands, like the Spanish CatlikeThey surprised us with new products marked by their careful designs, technology and finishes designed by and for the triathlete.
Directed by José del Ramo, Catlike Today it has a test center in Granada where they jointly design, with the help of triathletes as well as professionals from the sector, the products that this brand offers to the international market.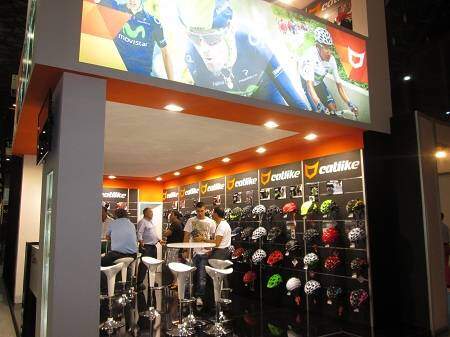 Jose Ramo showed us the latest models of helmets for triathlon designed by the brand. With new materials, resistant and low weight as well as great durability, this weekend is a good opportunity if you want to know this brand first hand as well as having guidelines to know "how" to choose your helmet with precision.
Another outstanding brand that we could visit was Compressport. Emiliano Peralta, Commercial Director, presented us with the new models presented at the fair. With new fabrics and adjusted to the needs of the product, he presented us with the "Bike Proracingsocks 3D"They also showed comfortable fabrics and with greater perspiration antibacterial functions. A clear commitment to elite athletes such as Fernando Alarza, Marcel Zamora or Victor del Corral, among others.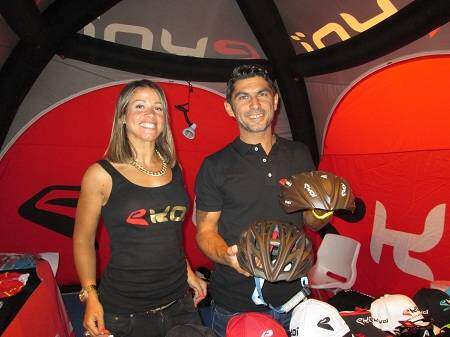 If you visit Expobike this weekend, you can also find the stand of our collaborator the Optimal Health & Performance Medical Center, where you can get closer and Margarita López, Commercial Director of OHP and Dr. Maria Jesús Nuñez will solve all the doubts about when and how to do a stress test, lactate test ... as well as being able to have information from other sections such as Nutrition, Podiatry ... A good opportunity in addition to making you your "InSitu" stress test and / or electrocardiogram
Other outstanding brands that we could find were Orbea, Guiant, Trek, as well as the French EKoi, with great news. Another that surprised us was the Stand of "Jaime Llorente SL Distributors" where we discovered the new and exciting design of the Heart Rate Monitor Tomtom newly released to the market.
Further information: http://www.ifema.es/expobike_01/