Triathlon News
Six Spaniards attend the Holten Premium Triathlon European Cup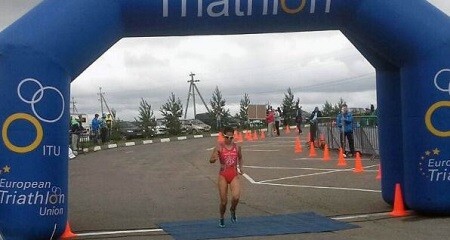 Today 5 of July six Spaniards go to Holten (Holland) to face the challenge of the ETU European Cup of Premium Triathlon in a competition that will take place in Olympic distance.
Located in the municipality of Rijssen-Holten in the province of Overijssel, Holten has been linked to triathlon for more than thirty years. The circuit will consist of a first segment of 1,5 km of swimming on Lake Domelaar, followed by five laps (40 km in total) cyclists that will run through the center of the Dutch town including two very technical slopes to then cross the park National Sallandse Heuvelrug. Finally, they will complete their participation with 10 km of foot race, which will be divided into four laps of 2,5 km each.
The men's elite will take the start at 10: 30 hours, in a competition led by the recent European champion of mixed relays sub23, Uxio Abuín. Together with Galician we will also see in action Arturo Galián, Jools Beardon, Carlos Galisteo and Luis Gutiérrez.
For its part, the female elite will start at 13: 45 hours, in a test in which we will be represented by Miriam Casillas who is doing an impressive season (in which he added last weekend, fourth place in the European Sub23 of Penza and the gold medal in mixed relays of the category).
FETRI