Great premiere of the WILD WOLF Triathlon Series by POLAR in San Sebastián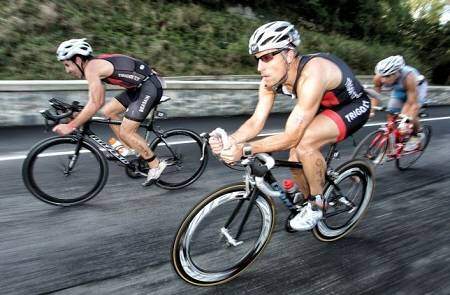 With 1100 participants it has become the triathlon with the most participation of Euskadi
The city of San Sebastián has hosted the inaugural edition of the popular triathlon circuit WILD WOLF Triathlon Series by POLAR.
For this first edition, the Triathlon of San Sebastián, has had two distances: Sprint (750 m of swimming, 20 km of cycling, 5 km of running on foot) and Olympic (1.500 m of swimming, 40 km of cycling, 10 km of running on foot).
Aitor Regillaga he won the Olympic triathlon with a time of 01: 55: 11, followed by Aitor Tejería and Ibai Alba, while in the female category, the winner has been Ibone Sánchez ahead Nuria Rodríguez y Sandra Piera.
In contrast in the Sprint test, Juanjo Agüero has achieved the best time with 01: 03: 13. After him, Asier Astigarraga and Urko Peñagarikano The women's podium was for Ainhoa ​​Larrañaga (01: 16: 04), followed by Irati Mendia y Aitziber Urkiola.
The next appointment for this circuit will be in Gavà (29 of September) and Malaga (5 of October).
More information: http://www.triathlonseries.org