Trifuenteálamo will hold a virtual test on Saturday 16
Registrations, which will be free, can be made from May 8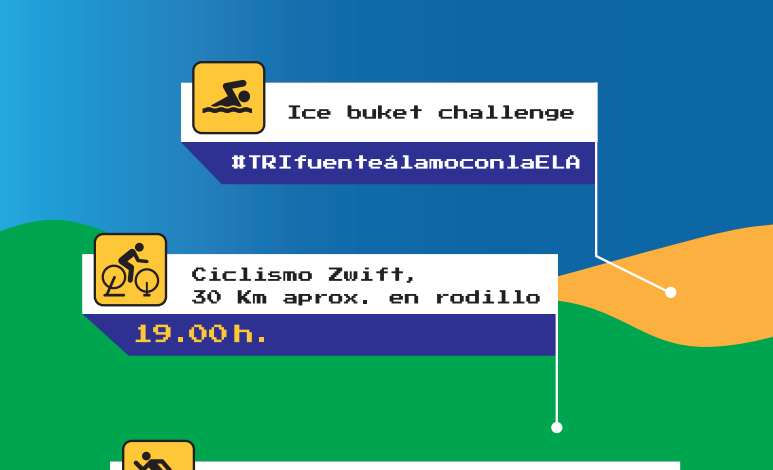 After the suspension of the test, which was to be held on Saturday, May 16, the organizing committee has prepared a very special edition that will take place, virtually, the same day.
Thus, the triathlon of triathletes He has wanted offer an alternative to the mythical Fuentealamera test, adapting to the current situation due to the COVID crisis19, in which the participants will carry out an adapted version of triathlon.
Thus, the organization of Villa de Fuente Álamo International Triathlon - Melons Grand Prix El Abuelo has designed three tests that will constitute this very special triathlon.
Trifuenteálamo will be celebrated this year at home.
Thus, referring to the swimming section, a wink will be made to the ELA Region of Murcia association, an entity that was going to receive this year the so-called Euro Solidario (solidarity contribution made by the organization each year to an entity in the Region), with the ice bucket challenge, a viral challenge that was intended to give visibility to this disease.
After the water, the bicycle arrives, and this year, the cycling section will take place virtually, starting at 19.00:XNUMX p.m.
To close, there will be a running race that can be done on tape or outdoors, and for which the participants will have a time limit to prove that they have done it until 23.00:16 on May XNUMX.
The registration period, which will be completely free, will open next Friday, May 8.
And, although this year there will be no cash prizes, the organization will raffle two entries for the 2021 edition among the participants who prove that they have completed the tests.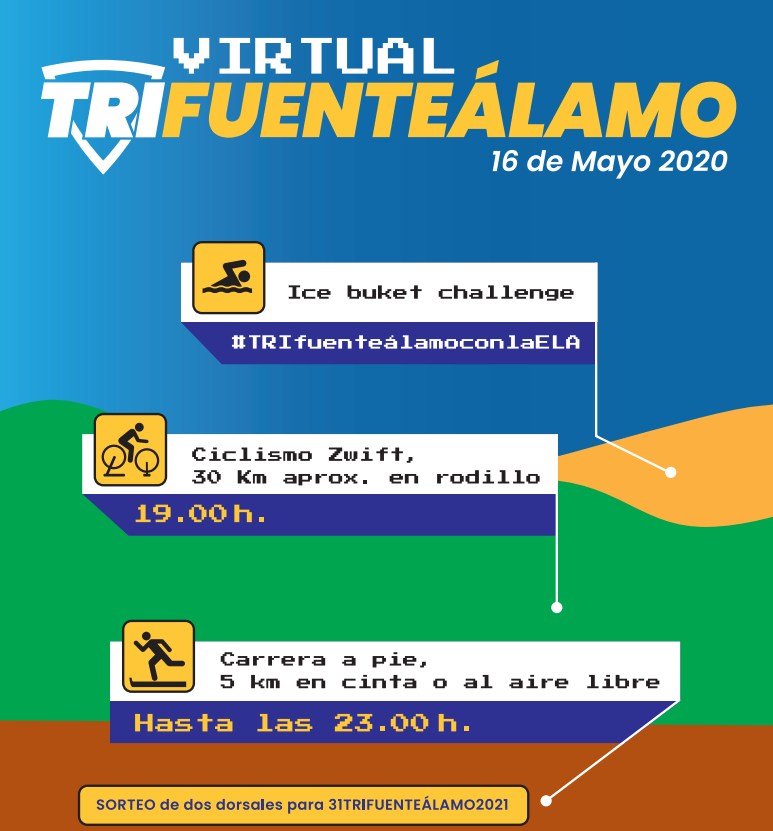 This initiative, organized by the Fuente Álamo triathlon club and the organizing committee of the Villa de Fuente Álamo International Triathlon, can be followed through the social networks of both entities.
The organization has thus wanted to bring Trifuenteálamo to the homes of all those who are part of the test, whether as participants, volunteers or sponsors, and has shown its gratitude to those who make it possible every year.
The test, dean of the national triathlon, has Melones El Abuelo as the official sponsor and the support of Caja Rural Regional and the municipalities of Fuente Álamo and Mazarrón.
After suspending the celebration of the 31st edition, qualifying for the Spanish Championship, due to the state of alarm, the organization has worked on the development and implementation of this virtual edition that will allow everyone to enjoy, although from home, a one more year of the Triathlon of the triathletes.