TriStar Madrid Interview with Lorenzo Bernal, president of the Madrilenian Federation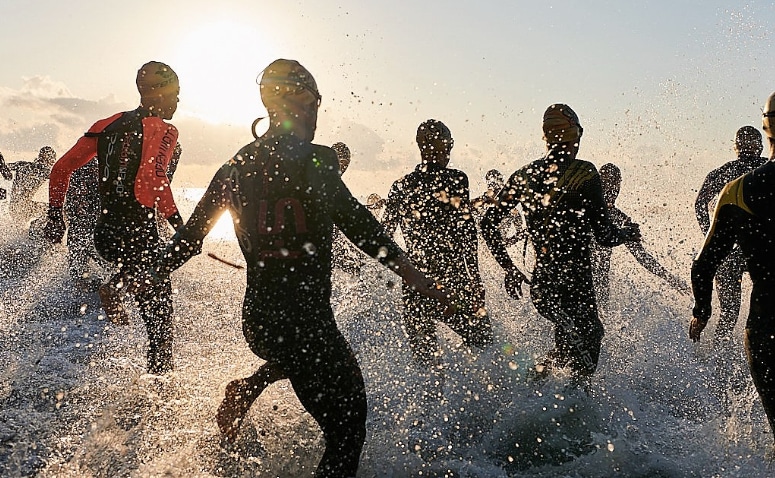 Don Lorenzo Bernal Sanz, the president of the Madrid Triathlon Federation He has granted us an interview to analyze the preparations for TriStar Madrid, which he co-organizes with Star Events, and to discuss issues of interest to all triathletes. The 7 years of this man from Madrid, and the more than 18 tirelessly fighting for and for the triathlon, make Lorenzo one of the most important and influential people in the world of this sport in Spain.
What stands out the most about TriStar Madrid? What offers triathletes different from how many tests are held in the Casa de Campo?
A serious organization and some new formats.
How is the tour?
A tour in a natural, hard and selective environment for the 10 bike climbs to Cerro Garabitas.

What is it like to swim in the lake at Casa de Campo?
Although it may seem unhealthy, it has all the necessary controls that allow swimming. Also the image of the Royal Palace and the Almudena Cathedral in the background, as well as the proximity of the public make it very attractive.
How is the climb to Garabitas?
It is not excessively hard, it is quite stretched, but as the turns go by it can become complicated if the efforts are not well regulated.
The best triathletes in the world have passed through Madrid, both in the ITU tests and in other more popular triathlons. Which do you remember with the most enthusiasm? Would you highlight any in particular?
Of course all the Spanish champions who have competed in the different editions of the ITU tests, and of the foreign triathletes I have no specific weakness for any. In my opinion, the most important thing for Madrid is that the best triathletes in the world want to compete in our city, and they always leave with excellent memories.
And now it's Chris McCormack's turn…
Well, it is a great luck that the current world champion in the Ironman distance competes in our city, I hope that, like the rest of the foreign triathletes who have passed through Madrid, he stays hooked with our city and repeats.
What do you think of the new distances that TriStar proposes? The ITU has officially recognized them
I think it is good and healthy that, in addition to the official ITU distances, we do different things so that a more varied number of athletes come and try triathlon, and the variety that our sport already has is always expanded with these new challenges.

What do you expect in the coming years from TriStar Madrid?
I hope that the test is consolidated and that in the coming years we reach many more triathletes. I think that after the first experience many more people will be encouraged for future editions.

A wish for July 2-3:
May everything run smoothly and may people have a lot of fun in the competition.
Source: http://www.star-events.cc