TriStar Series will distribute 90.000 € in prizes among professionals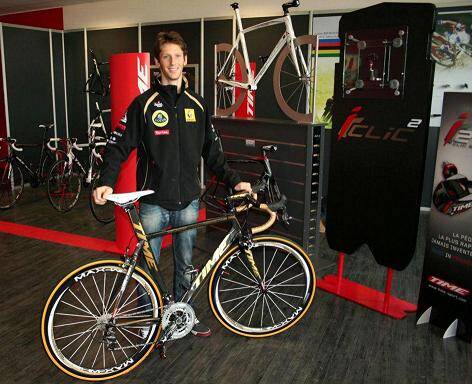 The TriStar Series, which have brought one of the most fun formats to the world of triathlon, continues to grow in 2012 and now announces that they significantly increase their support for professional triathletes with a total of € 90.000 in prize money between 9 of their TriStar races111 .
TriStar Nevis, Mallorca, Cannes, Deauville, Salzkammergut, Lyon, Milton Keynes, Minnesota and Monaco will distribute financial prizes among the 5 best male and female triathleteseninos equitably following the ITU regulations. Nicole Leder is the new TriStar responsible for launching the new platform to support the "Pros" in the tests of this international series.
Many of the best triathletes in the world have participated in TriStar events in the last two years. Professionals such as Chris 'Macca' McCormack, Normann Stadler, Marcel Zamora, Olivier Marceau, Fernanda Keller, Lothar Leder, Paul Amey, Desiree Ficker, Rachel Joyce ... have participated in numerous TriStars just to test this new format, to fight for victory, to prepare other events, to enjoy ... And now Star Events wants to give back to the professionals part of their great support by putting at their disposal a total of 90.000 euros distributed in nine of its main events in 2012.
Thus, the first five classified and classified in the TriStar111 Nevis (March 31), Mallorca (April 15), Cannes (April 29), Deauville (June 17), Salzkammergut (June 3), Lyon (April 15) July) Milton Keynes (July 29), Minnesota (August 25) and Monaco (September 2). Nevis and Minnesota will each offer $ 10.000 (the TriStar111 Minnesota prize money is sponsored by Urban Tri).
Seven of the European events, except for Milton Keynes, will distribute 10.000 Euros each, and the first British event in the series a few days before the London Olympics will award 8.000 Pounds.
NICOLE LEDER, RESPONSIBLE FOR PROFESSIONAL TRIATHLETS
Nicole Leder is a still active professional triathlete from Germany who will take the reins of TriStar's relationship with the pros. She is developing the project together with the rest of the Star Events team, focusing on personalized attention to athletes and the creation of a new ranking system. Leder, she knows the brand very well from within since she has competed in many of the events in the last two years. "We have had numerous conversations during this time, and most of them focused on how to improve and develop activities for the Pros.
My conviction in the project has been growing day by day and now I face a great opportunity to build a very active platform that helps professional triathletes on a daily basis. I think the conditions are more than good, and it's not just because I love this very dynamic competition format that offers shorter recovery times. What I am already doing is applying my personal and professional experience to the service of triathletes who are part of the community of athletes who live or who try to make a living from this sport, put them in contact with the local organizers and help both parties ", it states Nicole Leder