TriStar returns to the center of Split on May 27, a World Heritage Site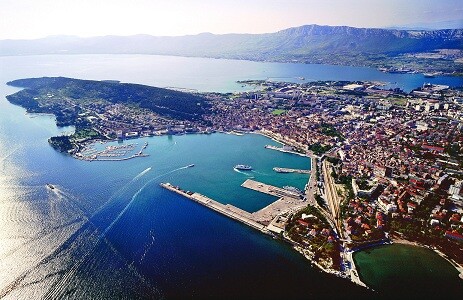 Following the successful first edition, the historic center of Split, a UNESCO World Heritage Site, will once again host an international TriStar triathlon.
In 2012, the date of celebration passes to May 27 to join the festive events of one of the most fascinating weeks in the beautiful Croatian city. In this way TriStar will take part in the 'tribute' to Sveti Duje (Saint Domnius), the holy protector of the city, and will join the tradition of the "Sudamija", a festival that is celebrated in Split throughout the hot month of May that includes sporting and cultural events of all kinds (concerts, theaters ...) on the shores of the Adriatic.
The second edition of TriStar Split will once again bring triathletes from all over Europe to the beauty of the landscapes around Split through the Marjan Peninsula by bike and to the historic center of one of the most fascinating cities of the old continent in a totally flat for the final part of the running race (two laps of 5 km) on the restored new promenade.
Swimming, how could it be otherwise, will open the competition in the calm waters of the Adriatic Sea, in the bay that bathes Split. The cycling course will consist of two laps for the TriStar111 and a single 50 km for the TriStar55.5. The finish area is located on the seafront, a few meters from the famous palace of the Roman Emperor Diocletian.
As a novelty this year, the TriStar 55.5 format (500 meters of swimming, 50 km of cycling and 5 km of running) arrives in Split. It's just half the size of the TriStar111 and takes place on the same day and on the same route. Both distances can also be completed in relay teams.
In addition to the purely sporting aspect, TriStar also focuses on respecting the environment and developing an ecologically sustainable event, and as well as the character of social responsibility that athletes acquire with a local charity.