TriTour Pont de Suert, ideal to unite vacations and active tourism
It will be the third appointment of the circuit and will be held in the month of July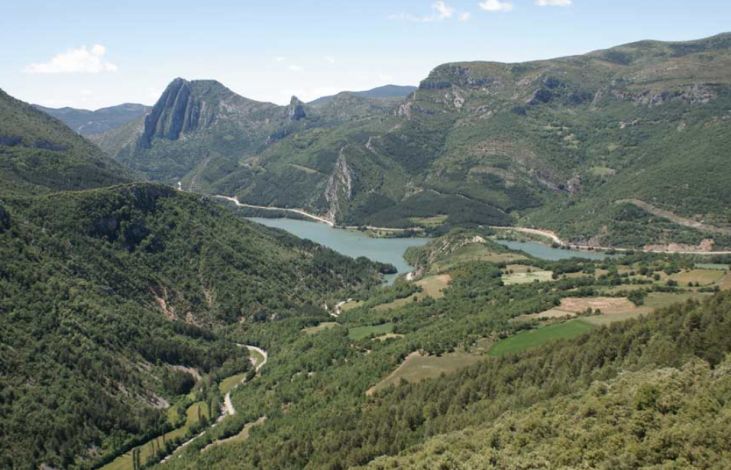 If you are looking for an excuse to go on vacation to the Pyrenees and unite the passion of triathlon and active tourism, the third test of the Tritour circuit may be your option.
El TriTour Pont de Suert To be held on July 4, it is one of the most important triathlons in the Pyrenees, in addition to hosting another year the Catalonia Triathlon Championship.
Pont de Suert is located in Lleida, in the Alta Ribagorza region and borders the Aragonese Pyrenees
Two distances
The test has two distances to choose from, Sprint and Olympic, and is ideal for those who like mountainous circuits.
| | | | |
| --- | --- | --- | --- |
| MODALITY | SWIMMING | CYCLING | RACE ON FOOT |
| SPRINT | 750m | 21,2 km | 5 km |
| OLYMPIC | 1.500m | 37,4 km | 10 km |
Circuits
The swimming is held in the beautiful Pantano d'Escales, the cycling segment in the Vall de Boí and the foot race around the Noguera Ribagorzana river.
League Format
The Tritour has the league format where you will have to score in 3 of the 4 tests to qualify for the general classification
As for the clubs, there is a specific classification for them, where there must be a minimum of 5 members of each team to be eligible for it,
Specialties more information
The Pont de Suert Absolute Championship of Catalonia
This year the third event of the circuit, the Pont de Suert Triathlon will once again be the Absolute Catalan Championship.
Registration opening
The competition has already opened the registration process for the 2021 edition
€ 20 discount for the Tritour Amposta
Triathlon News offers you 20 € discount to participate in the second appointment of the Tritour, the Amposta Triathlon in the medium distance test
Tritour 2021 Calendar
This is the calendar of the circuit with this year's tests
TriTour Amposta And May 29 30
TriTour El Pont de Suert July 4 (National Championship of Catalonia)
TriTour Tossa de Mar September 18
Further information: https://tritour.cat/es/pontdesuert-es