Triathlon News
Tourism in Germany and do a triathlon? ICAN Nordhausen may be your option
The next August 11 will be held in the center of Germany, in the town of Nordhausen, a new edition of ICAN Nordhausen.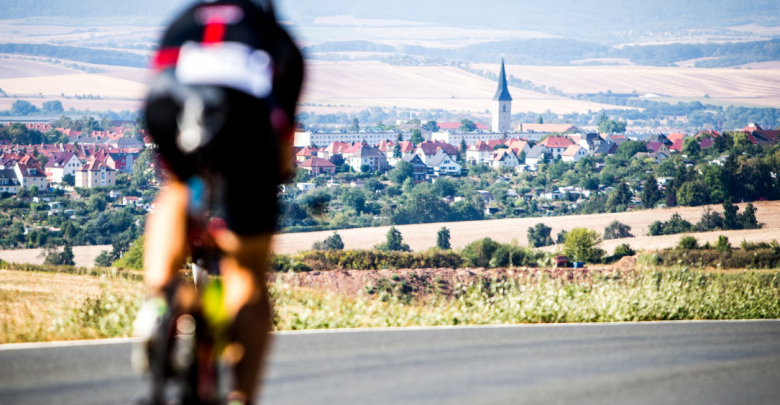 If you are one of those who like to combine sport and tourism, we propose a getaway that can fit what you are looking for, the ICAN Nordhausen.
Nordhausen, is located in the center of Germany jIt is located on the southern edge of the Harz Mountains in the state of Thuringia.
This German city is located in the state of Thuringia, in the geographical center of the country and at the foot of the Harz Mountains.
A beautiful city with a population of over 45.000 inhabitants and located 273 kilometers from Berlin, 146 km from Hannover and 140 km from Leipzig. Among its monuments, the XNUMXth century statue of Roland stands out, considered a symbol of the city.
Nordhausen also has the Cathedral of the Holy Cross (Dom Zum Heiligen Kreuz), built in the middle of the XNUMXth century, the romantic church of Frauenberger Kirche (Santa Maria auf dem Berg), the Tower of Saint Peter (Petriturm) or the Kunsthaus Meyenburg, an Art Nouveau villa built in the early years of the XNUMXth century that houses a small museum of contemporary art.
Two distances to choose
The competition has two distances to choose from, the Half ICAN (1,9 km of swimming, 90 km of bicycle, 21 km of running)) and the ICAN 64 (1 km of swimming, 53 km of cycling and 10 km of running).
Swimming will take place in Lake Sundhausen in Scheunenhf and the cycling segment will be closed to traffic, ending with the beautiful streets and parks of the city with the finish line located in the incomparable setting of the Nordhausen theater.
Official website http://www.icantriathlonnordhausen.com/
Half ICAN
The distances for this test will be 1,9 km of swimming 90 km of cycling with 570 m D + two laps and 21,1 km of running on foot
ICAN 64 (Olympic Test)
The distances for this test will be 1,5 km of swimming 55 km of cycling with 570 m D + in a single lap and 10 km of running on foot
You can check the test circuits
More information: http://www.icantriathlon.com