Last hours of reduced price for Half Madrid
The test already has almost 50% of the places covered and its reduced price ends today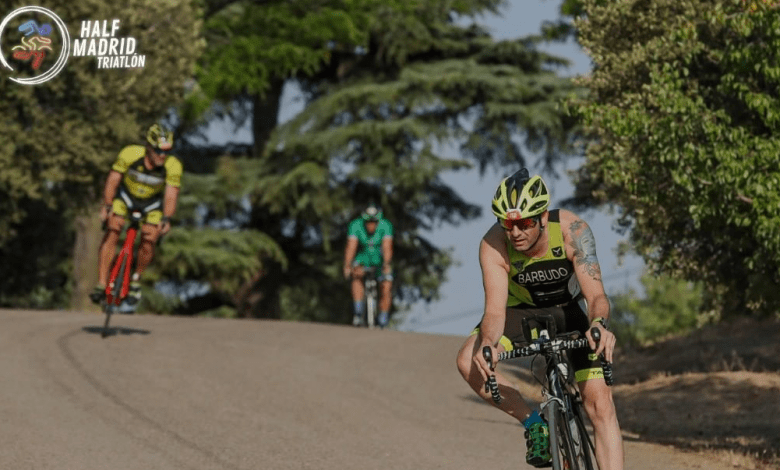 Half Madrid is the new Mid Distance Triathlon that will host the city of Madrid. The chosen date has been May 31 with the Country House as headquarters.
Great reception of the new project in the capital.
The Half Madrid opened registrations on February 18 where it has already sold almost 50% of its seats in the first 24 hours of opening, which will have a discounted price until 17 hours today, Thursday, February 20.
Last hours of reduced price
This afternoon at 17:00 p.m. The reduced price will end to enroll in the first edition of the test.
Enrollment limit in its two distances
The two competitions, both the Shorts such as Half They have a limited number of registrants, so at the rate of registration, there will not be much time to register.
HALF
1.800 m. swimming in the Lake of the Country House
83 km cycling just one turn
19 km walking, on a route between the Lake of the Casa de Campo and the Puente del Rey, passing through the Huerta de la Partida and Madrid Río
SHORTS
900 metres. of swimming
40 km. one-round cycling
10 km. running on foot, in the same scenarios as the Half test
The Country House, the epicenter of the event
All the elements have been polished to be able to present a test with the greatest attractions for triathletes.
Swimming will be in the lake of the Casa de Campo, from where the novel cycling route, just one lap, spectacular to enjoy riding on the bike.
On the way back to Casa de Campo, the running race takes place in a unprecedented journey to Madrid Rio, with the goal in the King's Bridge, which will allow a comfortable follow-up for public and companions.
Objective: to be a national reference in the middle distance
Half Madrid was born with the goal of being a national reference and The organization is working to take full care of all the details.
Further information: www.halfmadrid.com