Last hours of reduced price for the ICAN Gandia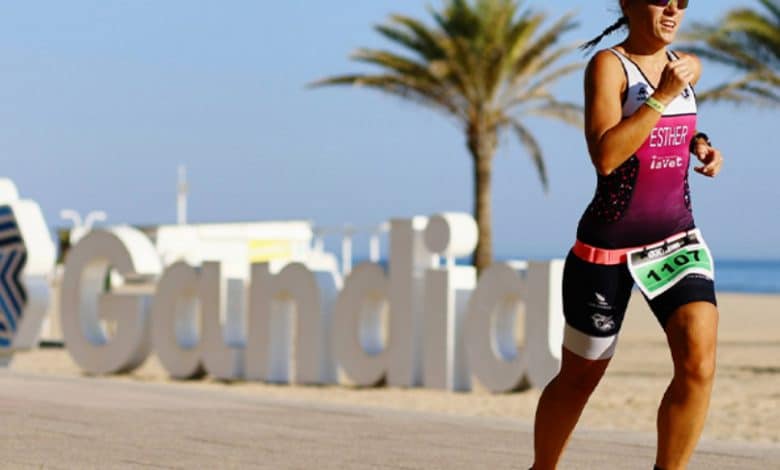 Today at 23:59 p.m. the deadline for reduced prices will end to participate in the 2022 edition of the Last hours of reduced prices for the ICAN Gandia.
The test offers the possibility of participate in 3 distances, Full (3,8-180-42) , Half (1,9-90-21) and Shorts (1,5-43-10) and in tests of Aquabike LD and DM.
This will be the first time that it will have the Aquabike modality, in both versions, LD and MD (1.9/3.8km + 87/173km), being the long distance Aquabike LD Autonomous Championship.
With more than 1.000 registered today, they expect complete the capacity with the 1.500 triathletess.
The test will start and finish in Playa de Gandia (Plaza del Puerto, Avenida La Paz).
Prices
FULL DISTANCE PRICES:
€229 – UP TO 50 FIRST REGISTERED
€259 – November 11, 2021 until January 13, 2022 at 23.59:XNUMX p.m.
€299 – January 14 to May 12, 2022 at 23.59:XNUMX p.m.
€349 – May 13 to August 11, 2022 at 23.59:XNUMX p.m.
€399 – August 12 to September 8, 2022 at 23.59:XNUMX p.m.
€429 – September 9 to October 5, 2022 at 23.59:XNUMX p.m.
€21 One-day license for NON-FEDERATED PARTIES in FULL distance triathlon
HALF DISTANCE PRICES:
€119 – UP TO 50 FIRST REGISTERED
€139 – November 11 to January 13, 2022 at 23.59:XNUMX p.m.
€159 – January 14 to May 12, 2022 at 23.59:XNUMX p.m.
€179 – May 13 to August 11, 2022 at 23.59:XNUMX p.m.
€199 – August 12 to October 5, 2022
€13 One-day license for NON-FEDERATED PARTIES in HALF distance triathlon
AQUABIKE LD PRICES:
€189 – June 2 to September 8 at 23.59:XNUMX p.m.
€269 – September 9 to October 5 at 23.59:XNUMX p.m.
€21 One-day license for NON-FEDERATED PARTIES in triathlon at AQUABIKE LD
AQUABIKE MD PRICES:
€99 – June 2 to September 8 at 23.59:XNUMX p.m.
€139 – September 9 to October 5 at 23.59:XNUMX p.m.
€13 One-day license for NON-FEDERATED PARTIES in triathlon at AQUABIKE MD
SHORT DISTANCE PRICES:
€45 – June 2 to September 8 at 23.59:XNUMX p.m.
€60 – September 9 to October 5 at 23.59:XNUMX p.m.
€13 One-day license for NON-FEDERATED PARTIES in SHORT distance triathlon
Learn More http://www.icantriathlon.com/