Last days to register for the PSA Port de Palma Triathlon Mallorca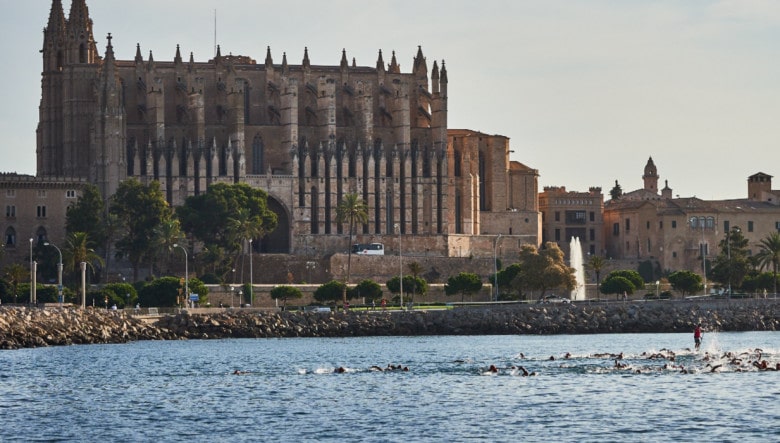 The imposing port of the beautiful Balearic capital, Palma, welcomes on September 5 the PSA Port de Palma Triathlon Majorca, an appointment that you cannot miss.
Summer, Mallorca and triathlon go hand in hand in the spectacular proposal offered by the PSA Port de Palma Triathlon Majorca which has become one of the most outstanding events on the national competition calendar both for the quality of the event and for the impressive setting in which it takes place.
The port of Palma, the Balearic capital, which will wear its best triathlon finery to host a test sponsored by the Mallorca Turisme Foundation.
An excuse to travel to the island
But the island of Mallorca is not just triathlon. The largest of the Balearic Islands offers a very wide range of possibilities to transform the excuse of PSA Port de Palma Triathlon Majorca in a very complete and varied getaway that will allow you to discover or rediscover the Island.
You can start with its rich and varied gastronomy that has native meats, fresh fish, organic vegetables and a wide assortment of artisan pastries, then move on to its wonderful beaches such as Cala de Sa Calobra, Cala Tuent, S'Amarador, Formentor or Cala Figuera.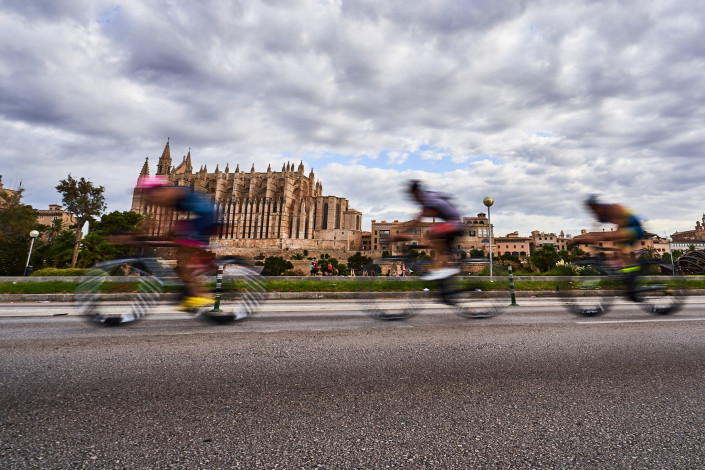 In addition, Mallorca has become a reference destination for active tourism for both cycling and running or trail running due to its spectacular Serra de Tramontana. Another option is to get lost in the streets of Palma and especially enjoy its Cathedral and the old town.
3 types of competition
The sports proposal offered by the PSA Port de Palma Triathlon Majorca goes through three types of competition, the modality Olympic, with 1,5KM of swimming, 40KM of bicycle and 10KM of running, the Sprint with 750 meters of swimming, 20KM of bicycle and 5KM of running, and the Super Sprint with 350 meters, 10 km of bicycle and 2,5 km of running.
In addition, both in Olympic distance and Sprint you can compete in relays. The test will be held in its entirety in the port of Palma with all the security measures to give the maximum guarantees to the participants so that they can enjoy it to the fullest.
To complete the experience We offer you a series of offers that you can consult here, designed so that you enjoy the most of the PSA Port de Palma Triathlon Majorca, a date that will make you fall in love in every way.
More information: www.triathlonpalma.es