Last days of reduced price for the Ciudad de Santander Triathlon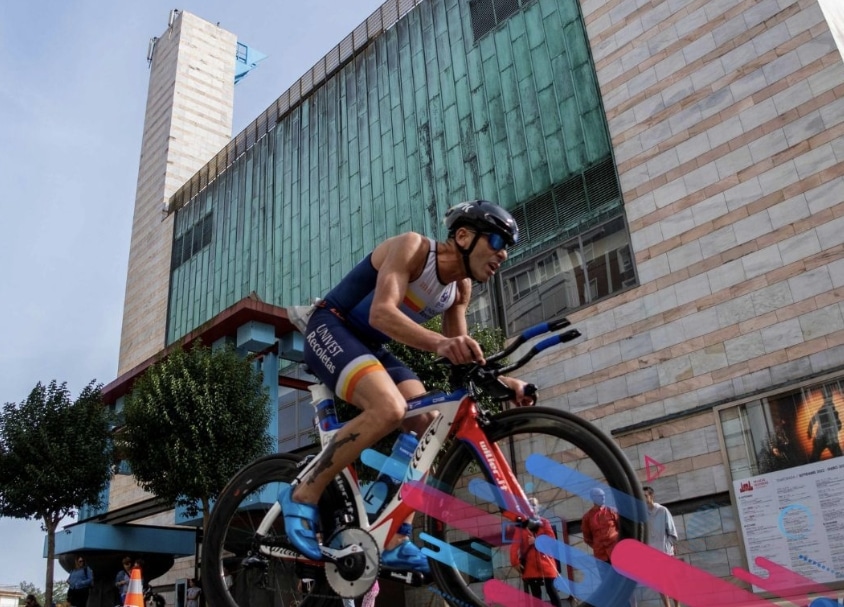 El Santander City Triathlon, one of the most emblematic and beautiful competitions in northern Spain, is about to close its registration period at a reduced price.
This event, organized by the CD TRICICLO TEAM, will be held on September 10, starting at 10:00 a.m., and will be limited to 600 participants to guarantee a safe and well-organized competition.
The reduced price ends on July 15
The current registration price is €55, but only until July 15. From July 16 to August 15, the price will increase to €65, and from August 16 to September 7, the cost will be €75.
Therefore, if you are thinking of participating, do not miss the opportunity to register at a reduced price in the Official Site
Special discounts for teams and clubs
The Santander City Triathlon offers special discounts for teams and clubs. If you are a member of a team or club, you can benefit from a discount of 10 euros for each number you buy.
Registration 9+1
In addition, there is the option of a 9+1 registration. This means that if a club or team buys 9 numbers, you will receive a free number.
Cash prizes
Adding to the excitement of the competition, entrants can look forward to a host of prize money and giveaways.
The winners will receive prizes ranging from €1.200 for first place to €100 for second place.
| | | |
| --- | --- | --- |
| Position | Male Category | Women Category |
| 1 º | €1.200 + gift | €1.200 + gift |
| 2 º | €700 + gift | €700 + gift |
| 3 º | €500 + gift | €500 + gift |
| 4 º | €300 + gift | €300 + gift |
| 5 º | €200 + gift | €200 + gift |
| 6º-8º | €100 + gift | €100 + gift |
ions from the sixth to the eighth.
In addition, all participants will receive recognition gifts and They will be able to participate in several raffles during the event.
Distances
The triathlon will take place in the Olympic modality, with 1.500 meters of swimming, 48 km of cycling and 11 km of running.
In addition, it is important to note that "drafting" is not allowed, although the use of "goat" is allowed.
Santander city
The event is held in the beautiful city of Santander, known for its port and its beaches.
Participants will be able to enjoy the Santander Cathedral, the Magdalena Palace or the Cabárceno Nature Park, among others.
In addition, the city offers a wide range of restaurants and bars where you can taste local dishes and Spanish wines. More information about Santander.
Do not miss the opportunity to participate in this unique sporting and tourist event. Registration open at the Santander City Triathlon official page.